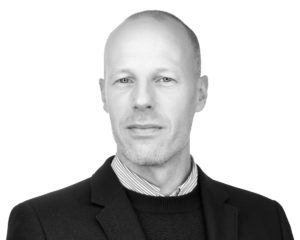 Erik van der Marel is a Chief Economist at ECIPE, Associate Professor at the Université Libre de Bruxelles, and Consultant Economist at the World Bank. His areas of expertise are in digital trade, services trade, cross-border data flows, and their associated digital services trade policy.
Prior to his appointment at ECIPE, Erik was a full-time lecturing at the London School of Economics (LSE) where he taught international trade at post-graduate level. In the past, Erik also gained various professional experience as a consultant at the, OECD, APEC, ADBI, and the World Bank Trade Research Department. Erik received his PhD in economics from Sciences-Po Paris and did his post-doctorate at the LSE, too.
Erik has published peer-reviewed journals, book chapters, working papers and reports, and made contributions to ECIPE, the World Bank, and ADBI on digital trade and services, domestic regulations in digital services trade and data flows. He has also provided various capacity building courses for policy makers at National Ministries and taught at the European University Institute (EUI) and World Trade Institute (WTI).
To access personal website of Erik go here.