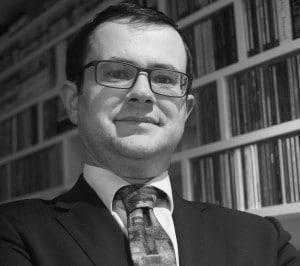 David Henig is Director of the UK Trade Policy Project. A leading expert on the development of UK Trade Policy post Brexit, in 2017 he co-founded the UK Trade Forum, which brings together UK trade policy experts to debate and analyse these issues.
He joined ECIPE in 2018 having worked on trade and investment issues for the UK Government for a number of years. He was heavily engaged on TTIP throughout the three and a half years of negotiations, working with both sets of negotiators to develop ways forward particularly on regulatory coherence, TBT, and sustainable development. He also travelled extensively through the EU making the case for TTIP with Member State Governments and stakeholders. After the UK referendum vote he helped establish the new Department for International Trade, engaging in many of the UK's first working groups with non-EU countries, and setting out options for engagement with the US. Prior to TTIP he was involved with investment policy, the OECD and international rules based system, and business policy towards China.
David started his career before Government in consulting and business development, having graduated from Oxford University. He is bringing all of this experience together in a project examining and evaluating the UK's performance in preparing for and delivering effective trade policy.
UK Project

There is an urgent need to move on from the shock of the UK's vote to leave the European Union, and all the melodrama in the past two years over what form Brexit should take, and focus on building a new relationship between the UK and EU including Member States such as Sweden. Trade and political relationships face change, but there is much that can be done to make sure that negative effects are temporary, and that we find a stable future path. Both the EU and...

UK Project

There are few issues that cause more controversy in international trade policy than agriculture. The EU's overall agriculture policy, including domestic support, tariffs, and Tariff Rate Quotas (TRQs), are an ongoing irritant with trade partners. The UK government has spoken of being more liberal. This is the context for the UK's first international trade negotiation since the Brexit vote, to set our future WTO schedules, including calculating our TRQs....

UK Project

The UK is setting out on the path of an independent trade policy at a difficult time. Public interest in trade policy has never been greater, with US political rejection of a trade agreement negotiated by their government the prime example of the challenge of successfully pursuing a long-term strategy. The UK has a tradition of outward-oriented economic policy, but trade agreements are seen by many as a problem. Trade policy always has the potential for...
View all
Media Mention

David Henig comments UK post-Brexit FTA priorities for the Financial...
View all
Article

David Henig suggests a number of possible improvements to the Brexit deal in an article originally published by the...

Article

David Henig writes an Op-ed analysing the proposed 'Malthouse compromise' on...

Article

David Henig writes an Op-ed on why we should not be concerned about trade...

Article

The most likely outcome is a soft exit says a former Assistant Director at the Department for International...
View all
Speech or Presentation

David Henig and Shanker Singham discuss the latter's proposals for Brexit on Channel 4...
View all