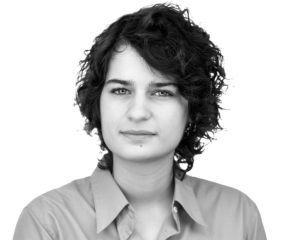 Elena Sisto is a Junior Economist at ECIPE. She holds a master's degree with high honours in Economic analysis and European Policy from the Free University of Brussels and a bachelor's degree in Economics from the University of Strasbourg. She was granted an IDEX scholarship by the University of Strasbourg to spend one year at the University of Oulu in Finland. She is currently studying a MSc in Environmental and Resource Economics from the University of Kiel, Germany. Her research interests lie in international trade, environmental valuation and agri-trade policy.
ECIPE Occasional Papers

The EU's Product Liability Directive (PLD) determines the rules for strict product liability in the EU. It establishes a framework in which manufacturers' liability is determined solely based on the presence of defects in the product, regardless of the manufacturer's fault. The PLD is intended to serve as a "safety net" when fault-based or contractual liability rules do not offer sufficient compensation to consumers. It operates independently from...
View all
Book or Paper

First paper crafted in collaboration with Bertelsmann Stiftung focusing on...
View all