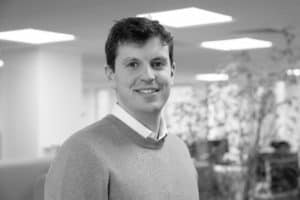 Robin Baker is an Economist at ECIPE. His research interests are focused on digital and services trade policy, as well as measuring the effects of trade agreements and other interventions. He is adept at working with a range of research methods, from surveys and interviews to CGE modelling, gravity equations, and other econometric techniques.
He has deployed these skills to analyse preferential utilisation rates, to quantify the impact of non-tariff measures, and to estimate the benefits of digital trade facilitation. He has worked on consultancy projects for a range of clients, including the European Parliament, the ASEAN Secretariat, and the Department for International Trade.
Prior to joining ECIPE, Robin completed an MSc in International Political Economy at the LSE. He also has an undergraduate degree in International Relations and Economics from the University of Exeter, where he was awarded a Dean's Commendation for academic excellence.