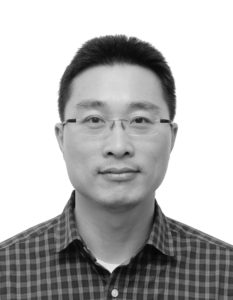 Jimmyn PARC (Ph.D.) is a visiting lecturer at Sciences Po Paris and an associated researcher at the EU Center, Graduate School of International Studies, Seoul National University. He has published several academic articles and conducted a number of research projects related to competitiveness of organizations, industries, and countries. His main research topics are on strategies of different business systems and cultures with historical approaches.
Korea Project

In recent years, K-pop or Korean popular songs have enjoyed immense popularity around the world. However, the situation was very different before the mid-2000s when the industry was suffering from widespread piracy of its music. Furthermore, the emergence of the MP3 phone in the early 2000s provoked two critical conflicts. One was between the producers of the MP3 phone who were large conglomerates and the manufacturers of the standalone MP3 player who were smaller...
View all
Article

Paper written by Jimmyn Parc and Patrick Messerlin and published in the Journal of World Trade in October, 2018 (Online publish in Sept....
View all
Book or Paper

An article that will be published as a chapter in Creative Context: Creativity and Innovation in the Media and Cultural Industries...

Book or Paper

Paper that is accepted and will be published by Strategic Changes: Briefings in Entrepreneurial Finance, in the late 2018 or early...

Book or Paper

A working paper, presented at the 17th World Economic History Congress...
View all
Speech or Presentation

Seminar on ECIPE-AKS Project : Cultural Industries in the World: Korea, the "Game Changer", Brussels 7 December...
View all