Published
Welcome to North Korea! Prospects on the Economic Impact of Kim Jong-un's International Tourist Zones
By: Stephen Ranger
Subjects: Far-East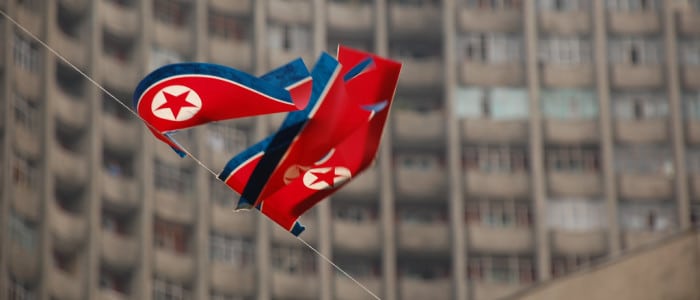 The tourism industry may not seem like the most promising area for development in North Korea given its negative reputation abroad and limited international access. Yet Kim Jong-un has recently placed a strong emphasis on boosting this sector and even linking it with a broader drive toward economic development. His first step in this policy was to launch the Wonsan-Mt Kumgang International Tourist Zone (ITZ) in June 2014.[1] This move marked the first significant effort to boost North Korea's tourism industry since the suspension of the South Korean-operated Mt Kumgang tourist resort in 2008.
Despite its limitations, there are reasons to take North Korea's announcement seriously. Recent political rhetoric has placed the leadership firmly behind this tourism project, reflective of Wonsan-Mt Kumgang ITZ's unique status as a central-level "economic development zone." Kim Jong-un in his 2015 New Year's address, the conduit for the nation's achievements and goals, identified it as an area to develop in order to boost his country's external economic relations. This followed inspection tours he has made of related infrastructure, notably the Masikryong Ski Resort on the east coast and the nearby Wonsan-Kalma Airport. Given this context, can this ITZ boost economic development in North Korea as the leadership hopes? Before addressing that question directly, it is worth considering how Pyongyang came to make the decision to utilize its tourism industry in this way.
North Korea's interests in establishing this ITZ is to replicate what it saw as a successful model with the now defunct tours to Mt Kumgang that were operated by South Korea between 1998 and 2008. Compared to Pyongyang's previous efforts at boosting tourism, namely the annual Arirang Games which required large amounts of funds and labour, the Mt Kumgang tours were relatively cost-effective in terms of providing an all-year round sustainable tourist income for little input and importantly with few political concessions. South Korea's Hyundai Asan, a subsidiary of the Hyundai conglomerate, paid huge costs for the rights to operate the tours and invested greatly in the supporting infrastructure.[2]
The main drawback, as with all North-South ventures, was its vulnerability to the precarious security situation on the Korean Peninsula and the ongoing nuclear issue. The tours were finally suspended following an incident in which a South Korean tourist strayed into a restricted zone and was shot dead by a North Korean soldier in 2008. This suspension became indefinite following the 5.24 Measures or sanctions that restricted inter-Korean commercial ties in response to North Korea's 2010 sinking of the ROK Navy corvette Cheonan. Pyongyang countered by annulling the contract with Hyundai Asan and expropriating their assets in the resort.
As inter-Korean exchanges reached this down point, North Korea's trade with China boomed considerably. It is no surprise then that the North Korean regime has looked to replace South Korean visitors with Chinese tourists and investors, but this endeavour has not been so simple.
Despite efforts to bring in Chinese investors to take over the South Korean venture in Mt Kumgang, few have come forward owing to the ongoing legal issues related to the seized Hyundai Asan assets in the resort. In the face of such difficulties, Pyongyang has looked instead to develop and attract investors to the neighbouring Wonsan region and use Mt Kumgang as an auxiliary component of a new tourist hub or at least hope that the resort can reap the benefits. While economic development projects may take a while to show results, tourism is a sector that can bring about pretty quick returns. Will this translate into economic development or will it go toward the military as some critics claim?
It would be a simple assessment to say that Kim Jong-un's motive in using tourism is simply to provide extra revenue to prop up the regime, support its nuclear program, and fund expensive military parades. While true to some extent, this perspective overlooks the fact that the North Korean economy has been growing in recent years.[3] Driven largely by grassroots marketization and a boom in commodity prices, these economic forces have positioned the central government in a stronger position. No longer funnelling limited funds into the military, it now has more resources that can be mobilized for other state projects dedicated to boosting the economy, an important goal after years of a narrow focus on sustaining the military. For example, the refurbishment of Wonsan-Kalma Airport reportedly cost US$200 million, hardly small change for a regime like North Korea.[4]
If tourism is now an economic priority, Pyongyang will need to use it in an effective way to facilitate economic relations with other countries. To achieve this, ITZs should be linked with the Special Economic Zones (SEZ) that North Korea rolled out across the country over the last two years. What prospects are there for this?
There has been mention of a plan to link the Wonsan-Mt Kumgang ITZ with the Rason SEZ to the north. One of North Korea's first experiments with SEZs, Rason has failed to make any progress owing to a lack of interest from both neighbouring countries and the central government. Arguably one of the major sticking points has been developing the infrastructure to gain access to Rason. Were the Wonsan-Mt Kumgang ITZ to be successful and prove to be an incentive for improving the supporting infrastructure, Rason could take advantage of this to enhance its value.
An example in this regard would be the development of the Rason SEZ's port facilities, particularly in terms of deep water access. Recently there has been some talk of opening up ferry routes between Rason and Wonsan.[5] In such a case, Rason could act as an entry point for Russian and Chinese visitors who would then board ferries to visit tourist sites in Wonsan. Were this plan to be feasible, it could spur on efforts to dredge the port so that it can handle larger cruise ships and thus enhance its economic utility. Rason could even take on a secondary role as a tourist site, which would require the construction of hotels, new roads, rail links, and other measures that could further boost its economic role.
Significant challenges though remain to make the Wonsan-Mt Kumgang ITZ achieve success and even to spur broader economic development. The first and main impediment to overcome is the current standoff between North and South Korea. As long as the legal and political issues hang over the Mt Kumgang resort, it will be hard to attract any meaningful investment into the region. Even if these difficulties were to be resolved, it is clear that any resumption of South Korean tours to North Korea will have to be conducted in a different format. This is not only to ensure the safety of South Korean tourists, but also to address criticism of the previous Mt Kumgang tours that they were directly funding North Korea's illicit nuclear activities.
The simple approach to counter such criticism is to develop a tourist program that requires concessions on the part of North Korea. An example would be to place more focus on developing city tours where there is more chance of human-to-human contact even if it is carefully managed by North Korean minders. Given that North Korea has declared Wonsan as a "Global Tourist City," there may be some opportunity in this regard. Only when the North Korean government makes meaningful concessions in terms of control and security can it provide a tourist-friendly environment.
Political issues aside, the Hyundai Asan-operated tourism project was a bad business model. Pyongyang demanded large payments from Hyundai Asan regardless of whether the lofty projects on the number of visitors was achievable.[6] Consequently when the number of visitors failed to meet these targets, Hyundai Asan ran up huge losses and the project was only sustainable through generous government bailouts. This model is unlikely to be utilized again in the future by Hyundai Asan or any other company.
Instead Pyongyang should diversify its tourist base and not rely on one country to supply visitors, whether from China or South Korea. This will require the North Korean authorities to develop closer ties with tourism agencies in other regional countries such as Russia, Mongolia, and even Japan. At the same time, other countries should support educational programs on tourism to help Pyongyang understand the benefits of a diverse tourist base. Tourism education can even have an impact on other service sectors of the North Korean economy, thus strengthen marketization "from below." The success of such efforts can be seen in the work conducted by NGOs like Chosun Exchange who provide business educational courses to North Koreans. The British Council and Goethe Institute have provided services in this field too.
Can the tourism industry boost economic development in North Korea? Yes, but only if Pyongyang creates the right environment that can attract a significant number of visitors. This will require concessions on the part of Pyongyang, a tough choice for a leader like Kim Jong-un, but in the long-term the economic benefits could outweigh these political costs. It will be interesting to see whether Wonsan can become a true "Global Tourist City."
---
[1] A second ITZ was announced in 2015 called the Mubong International Tourist Zone. It is centred on Mount Baekdu and looks to be mostly geared toward Chinese visitors.
[2] Hyundai Asan paid around US$ 900 million (in monthly instalments) for the exclusive rights to operate tours in the resort and invested more than US$ 100 million on facilities and related infrastructure.
[3] Marcus Noland discusses more about this, see http://blogs.piie.com/nk/?p=14552
[4] There is debate as to whether this airport was refurbished to serve both civilian and military purposes reflecting Kim Jong-un's byungjin line or policy for developing the economy and military (nuclear) side by side. See http://blogs.piie.com/nk/?p=14514
[5] See http://ifes.kyungnam.ac.kr/eng/FRM/FRM_0101V.aspx?code=FRM150514_0001
[6] It was forecasted that the annual number of visitors would be 1.4 million by 2004, the actual number was four times below that figure. See Lankov, Andrei. 2013. The Real North Korea: Life and Politics in the Failed Stalinist Utopia. Oxford: Oxford University Press.