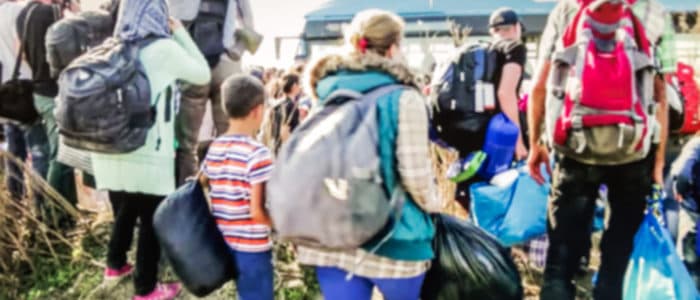 This infographic documents the European migration crisis during 2015. In 2014 the migrant flow had been mainly from Africa through Libya across the Mediterranean into Italy; but in contrast in 2015 Syrians and Afghans started to pass through Turkey and across the Aegean into Greece via the islands of Kos and Lesbos. A dramatic increase in the scale of refugee movements, with rapid growth in the numbers arriving every day, seems to have taken many by surprise.
In August Germany announced that it expected 800,000 migrants to arrive this year. Recent figures from UN sources, for migrants and refugees combined entering the EU, suggest this total has been reached, with daily arrivals of 5000 and more in Greece. Almost 3500 people have been drowned.
The pictures illustrate two features in particular. The composition of the migrants shifted from young men seeking work opportunities to whole families fleeing civil war, with large numbers of women and children. The direction of the flow also moved to the overland 'Balkan route' from Greece through Macedonia and Serbia towards Hungary, Croatia and Slovenia. Ultimately many of the migrants wanted to reach Germany and Sweden.
How has the EU reacted? A first analysis by the Commission in May and a proposal to relocate and resettle about 40,000 migrants was not well received by Member States: serious divergences, but some agreement in principle in July, implemented on a voluntary basis in September. A second plan, to relocate 120,000 migrants and relieve pressures on Italy and Greece, and on Hungary – all points of first entry in the EU – was adopted in late October.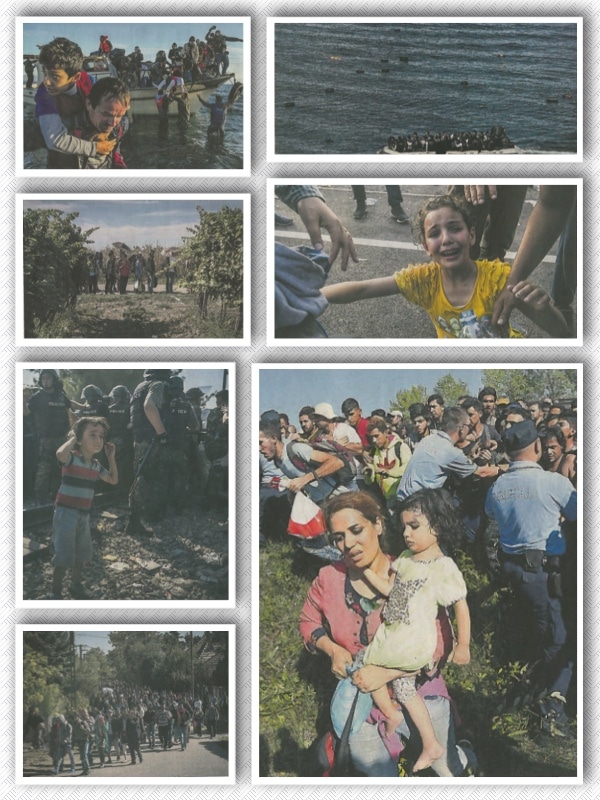 ---
Photo credits: International New York Times, August 27, September 17, 18, 23, 25, October 6, November 5, 2015