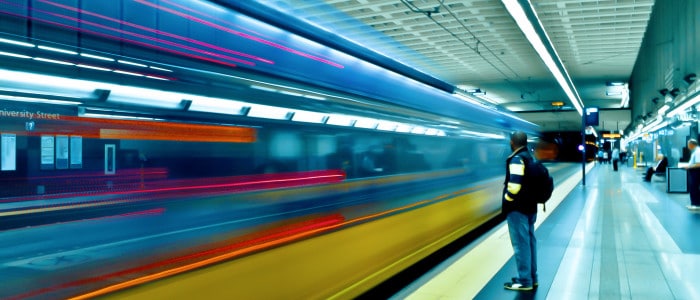 Which developmental path is best suited for Belarus if it wants to achieve greater and more sustainable economic prosperity? This was the question at the heart of an international conference held at the end of April 2015 in Minsk. Organized by the Ministry of Foreign Affairs of the Republic of Belarus and various leading international organizations, the theme of this particular conference was sustainable economic development and innovation in middle-income countries (MICs). However, the conference's participants devoted too much attention to the notion of "innovation" without considering its applicability to MICs. In the end this undermined the ultimate goal for the conference: identifying a suitable path for greater economic prosperity in Belarus.
Economic prosperity signifies a higher standard of living for people in a country and this is aligned with the profitability of industries in a free market system. It is not related to what a product looks like or whether it utilizes high or low technology. In fact, some low-technology businesses such as grain trading can be extremely profitable, while high-technology sectors such as smartphones and tablets have not been very profitable for many participants. Also, where a country is well developed or less developed, most of its economic prosperity is derived from less-innovative and less-high-tech businesses. Therefore, the idea of simply achieving sustainable economic development through innovation needs to be carefully examined and even reconsidered.
Much of the rhetoric we heard at the conference probably reflects the fact that international media attention these days focuses too much on the presence of high technology and innovative companies. However, we need to understand the reality. To begin with, let us look at the example of the iPhone produced by Apple. It has often been held up as the most advanced digital device from one of the most innovative companies in the world. Contrary to what some people believe though, consumers do not purchase the iPhone because it is a very innovative product. Rather, they buy it because it is a fancy-looking and easy to use device. In fact the iPhone itself does not offer anything really new or truly innovative from a consumer's perspective. Yes, from a technology perspective it can be seen as different owing to its impressive and advanced 14-nanometer A9 chip and other components utilized for the phone.
But take a look at its most important functions, for example, its camera, phone, and mobile Internet access; these were all well-established features before the iPhone was developed. Instead what Steve Jobs achieved was merely a synergetic combination of existing technologies with a "seductive" design to maximize its commercial valorization. The key in this case is synergetic combination, not innovation. This is why Samsung, one of South Korea's largest conglomerates or chaebols, is able to compete with Apple in the global market. It cooperates with its affiliates, who are seemingly unrelated to one another, to achieve synergies which thus help Samsung overcome its disadvantages in innovation and technology when compared to Apple.
The question to ask in this regard is whether MICs are suited for innovative technology. To answer this question, one has to consider that there are two types of technologies: basic technology, which is often not considered as a "technology," and advanced technology which is often known as innovative technology. Unfortunately, innovative technology requires tremendous effort backed up by huge capital. So would it still be suitable for MICs? The example of South Korea helps provide an answer to this question.
In recent years, South Korea and its corporations have significantly increased their R&D expenditure, but most of this has not been focused on establishing innovative technologies, rather it has been geared toward developing its basic technology or enhancing efficiency and effectiveness for better utilization of this basic technology. Based on these basic technologies, chaebols could achieve synergetic combinations of seemingly unrelated sectors of their affiliates ─ although unrelated diversification of chaebols has been criticized by Western scholars. Once the chaebols faced increased global competition, they invested great effort and dedicated large amounts of accumulated capital toward innovative technology in order to survive as well as boost a further take-off.
If the resources that one can utilize are unlimited, there is no need for economics or business management and strategy. But this is not the reality we live in. Instead, the basic business management notion ─ minimum input and maximum output ─ is very important. The best way to shorten the learning process, economize capital, and reduce trials and errors is to examine rigorously previous successful cases, such as the economic development of South Korea, rather than emphasizing the vague notion of "innovation" and wasting money toward uncertain success. For Belarus, I feel a strong compassion from my heart since this country is at the very first step in its pursuit of a similar development path that Korea once stood at. With the right economic path and a clear understanding of innovation, I believe there will be a successful and more prosperous Belarus.