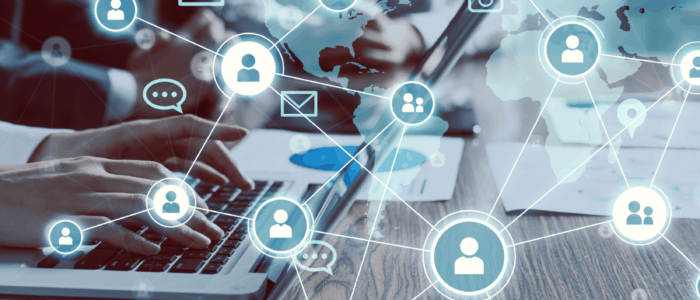 By Pascal Kerneis, European Services Forum
---
It remains difficult for many reasons to identify the importance of intellectual property in services sectors, and whether this lack of knowledge might have an impact on the EU FTAs. It is unfortunate that there are no efforts made to collect in a more systematic way data on intellectual property in services sectors.
What is intellectual property in services sectors?
The distinction between goods sectors and services sectors is becoming artificial in many sectors. Goods and manufacturing sectors in general are consuming and providing more and more services, and many services sectors do need goods and manufactured products to function properly. Let's take for instance digital services, which needs computers, but a computer without software is not of much value. Copyrights on computer software are a key component of highly intensive IP and of the digitalisation of the economy, essential to gain competitiveness. All telecom companies need antennas and terminals as vital infrastructure, but telecoms are essentially about data transmissions; international maritime transports need ships to carry goods, waste or water management services need appropriate collection and cleaning tools and technology, etc. On the other hand, an automobile is full of services from the Research & Development, the designing, the logistics, the advertising to the distribution in showrooms, the leasing, the insurance and the after-sale services, and now the digital services embedded into the vehicle (navigation, emergency assistance, internet connection, and much more). And this is valid for nearly all manufacturing products that are now "connected", i.e. with some digital and telecommunication services attached to them.
Architecture and engineering services, as well as Information services (i.e. IT) and telecoms sector are identified as strong contributors to the IP trade, but it is not clear whether these figures come from the patents and innovations made in products/goods from those sectors ("licence for the use of outcome of research and development"), or whether it comes from the license fees/revenues generated to "reproduce and/or distribute (for instance) computer software" (i.e. a service!), etc.
And to complicate the matter, let's not forget that "Research & Development" are also services and registered as such in CPC Services Classification used by trade negotiators and economists (see WTO MTN.GNS/W/120 – CPC n° 851, 852 & 853 are described as Business Services – I C a), b) and c)).
The statistical issue (or lack of statistical data):
It needs to be well recognised that the value and volume of international trade of IP is accounted as a service, and hence are listed of the exports and imports of services in trade statistics. This is simply because a manufacturing company or a services company which is selling the right to use a licence or a patent do effectively provide a service to the seller. The detailed figures can be found on Eurostat [bop_its6_det].
The figures of EU27 exports of "Services: Charges for the use of intellectual property" are as follows: 88,815 Mio€ in 2019 and 81,642 Mio€ in 2020. EU Imports of IP: 143,737 Mio€ in 2019 and 133,331 Mio € in 2020.  This makes for an EU deficit in IP of 54,921 Mio in 2019 and of 51,689 Mio € in 2020. This deficit has widened over the last decade more than six times. It would be interesting to study the reasons of this increasing deficit, and to identify the sectors which contributed to it.
But unfortunately, there are very few data available on the details of that category per sectors. IP intensive sectors like the pharmaceutical sector, the chemical sector or the automotive sector do have specific information that is well documented. But very few data are available on franchises and trademarks licensing fees, and on licences to reproduce and/or distribute computer software.
IP in

services: which Sectors?
It would be also interesting to find out whether there are other services sectors that do make some part of their revenues from franchises, licence fees and copyrights, and what would be the share of these revenues in their total turnover. These services sectors are not often well identified, but one can look for instance to the following ones:
The Retail sector (distribution services) heavily relies on the franchise system, for instance the textile & apparel shops in shopping malls, or luxury shops in airports. In this sector of distribution services, the supermarket chains also use the franchise system. This is also the case for the tourism sector (with the franchise of hotel names), pharmacies' network, etc. The question is whether the revenues are considered as "royalties" or may be accounted as income from simple ordinary contracts.

The audio-visual (AV) sector is a major user of copyrights for distribution of music, films and TV series, etc. The telecom companies are becoming themselves producers and distributors of AV services… AV services are important sectors in terms of jobs. But the study barely touches upon that growing sector, which includes music streaming subscriptions, video on demands and gaming industry. The statistics in Eurostat database Bop-its6-Det are very sporadic.

The accounting and auditing sector also uses IP as a mean to allow access to the network and knowhow of the big firms, where independent practices and partnerships pay an annual fee to be allowed to be part of the network. These fees are royalties protected by intellectual property rights. This model is also similar for some law firms.

The environmental services companies also have invented new technologies and software to perform the cleaning of water, of sewage, the reduction of noise, the detection of water leakages, etc. Are the revenues of the licences already included under the IP for the "engineering services"?

IT and computer services sector is well covered by IP trade, but revenues from the use of computer licences can go beyond the IT sector, as digital services are now present in nearly all of the economy, and in particular in financial services sectors with the development of FinTech, the copyrights for apps, etc.
There is clearly an urgent need of further research to better understand the role of intellectual property rights in the services sectors, and to better assess whether the EU free trade agreements do sufficiently protect these rights.
---
We invite you to join the discussion on social media using #IPinEUFTAs and bookmarking our Trade and IP Project webpage to capture all future updates.