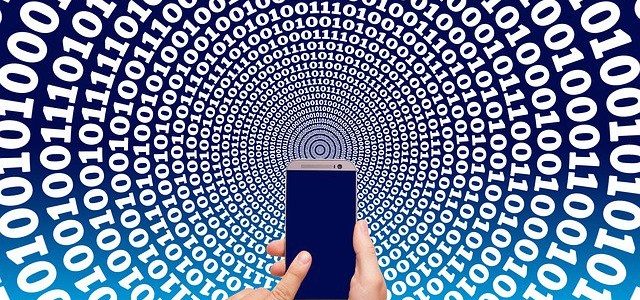 Following the global financial crisis in 2008, the G-2 framework of a global strategic partnership was seen among observers as the way forward for US-China relations. Ten years later and the focus is more about the growing strategic rivalry between the two powers characterized by Donald Trump's protectionist trade policies and Xi Jinping's ambitious economic plans. Now the Chinese telecommunications giant Huawei has become the latest focal point in the complex relationship between Beijing and Washington. While the changing power capacities of the two countries says much about how the relationship has evolved to this point, the changing perceptions each side holds of the other also explains about the difficulties they face.
Amidst all the trade disputes, how did the Huawei issue emerge? On December 1, 2018 Canadian authorities arrested Meng Wanzhou, Huawei CFO and daughter of the company's owner, after receiving a US extradition request. It was initially reported that the charges related to Huawei's violation of sanctions against Iran. However, as Julian Ku points out it is actually about banking fraud and that Meng misled executives at HSBC over the links between her company and one of its subsidiaries regarding business dealings with Iran. As such, Huawei and Meng in particular have ended up in hot water. Beijing though does not share this view and sees it as a violation of her human rights. A few days later authorities there detained two Canadian citizens as a response. Officially, Michael Kovrig of the International Crisis Group and Michael Spavor of Paektu Cultural Exchange were picked up for the violation of laws regulating NGO activities, but unlike Meng's arrest, the process lacked any transparency as it was handled by the Ministry of State Security rather than the police. Tragically in this case, NGOs were targeted first presumably because the authorities believed it would cause less panic than detaining business executives. In fact, it is reminiscent of the 2014 detention of the Garratts who were Christian aid workers and were held for two years in China before being released. That too was in response to an arrest by Canada of a Chinese national.
Unfortunately, Trump has not helped the situation with comments that he could intervene in the Meng case if it helped his country's national interests. These were very ill-conceived words that sent out the wrong message during a very sensitive time. It shifted the focus from perfectly legal concerns about Huawei's possible banking fraud activities to the use of citizens as pawns in a political spat between the United States and China. Not only does it reinforce the negative views of the United States circulated by the Chinese Communist Party, his words also threaten the legal process by suggesting that it is a politically-orchestrated action and puts unnecessary question marks on the independence of Canada's judiciary system. Furthermore, Trump's politicization of a judicial matter will be of concern now for US interests in China including its citizens who are in the country. Already the Global Times is reporting that Meng's lawyer is calling for Shanghai authorities to investigate HSBC for disclosing confidential information to US authorities. If HSBC is found to be in violation of banking laws, the potential fallout will be of concern for the bank's extensive operations in China. Even if this matter is resolved, Beijing's actions and Trump's words have established a dangerous precedent for the next time there is a legal/political dispute between China and the United States.
This episode comes at the end of a year in which contentious trade issues have brewed into an all-out tariff war. Although Trump and Xi declared a "truce" to that conflict on the side lines of the recent G-20 summit in Argentina, the reality seems that they are far off from achieving any full resolution. In fact, when the official statements of that meeting are compared as Bloomberg has done, it is evident a wide gap exists between Washington and Beijing. The Huawei issue may also in this regard be interpreted by Beijing as a violation of this "truce." Again Trump's comments would only reinforce such perceptions instead of the case being an unrelated legal matter.
Putting aside Trump's comments and tweets, it has become clear that Washington is now framing its relations with China as that of strategic competition rather than global partnership. This shift began last year with the White House's National Security Strategy that identified China as a "great power competitor," this was followed up by Vice President Mike Pence's recent speech on the administration's policy to China. Addressing the Hudson Institute, he outlined the ways in which Beijing was becoming a strategic challenge and expressed concern over a number of Beijing's economic policies. Specifically, Pence focused on the industrial plan known as "Made in China 2025" which he stated is an all-out effort to acquire intellectual property by "any means necessary." At this point, the simple question is whether Xi's "Made in China 2025" plan is seen as compatible with Trump's "America First" vision or even the broader national interests of the United States?
At its core, Made in China 2025 is about developing an indigenous industrial base in advanced information technologies. While Xi Jinping may envision China becoming the centre of the fourth industrial revolution, Washington is concerned that this will be achieved by stealing sensitive technology from US companies. Furthermore, Pence and more broadly the administration itself sees this as a challenge to the country's economic leadership. To be sure, intellectual property theft is not a new threat, maybe only the scale is different. There have always been similar problems in the past, the Soviet Union during the Cold War, Japan in the 1980s, even France to a certain degree. The question though is on how to ensure that industrial espionage is curbed without denting one's economic competitiveness. For example, the Trump administration is considering placing restrictions on foreign investments in biotech and artificial intelligence. This may help address worries over the flow of sensitive technology to China, but it can also be counterproductive as it weakens smaller companies that often need such investment. In fact, sometimes these fears can be exaggerated slightly as Daniel Gros points out in his article on the issue of China's forced technology transfer.
Similarly related, there is additional concern in Washington about the growing number of students from China operating in strategic sectors who might be passing on sensitive data back to China. The FBI Director Christopher Wray alluded to such concerns in his testimony to the Senate intelligence committee. And now noise has been emerging from the White House that the administration is looking to at least strongly vet students from China with the aim to limit their numbers. Again this would be going in the wrong direction as the American Enterprise Institute has pointed out. Simply, it would put off talented students from coming to study in the United States, thereby weakening the competitiveness of the country's research base while doing little to stop determined espionage efforts. If the academic route is restricted, Beijing's spies will easily find another way, such as cyber hacking.
What are the implications from all of this going forward? Well, the main concern is the way in which US-China relations are being framed and shaped. Currently, this is a crucial time as we are in a time of power transition and as has been noted by Graham Allison, the historical record during such periods does not bode well. Still, it is prudent to be neither too pessimistic nor blindly optimistic about the future of relations. As argued by The Economist, there is cause for concern but we are not at a crisis point. In this regard, identity constructs can play a role as well. If the Trump administration uses broad and blunt approaches, they will have a counterproductive effect upon the issues that need to be solved as well as reinforce misperceptions of US interests. That is not to say that the United States should downplay intellectual property theft by China, but rather it should be approached in a measured and proportioned way that does not harm one's own economic strengths or establish dangerous precedents for the future of the bilateral relationship.