Published
Competitive and innovative: the winning Europe that we need
Subjects: European Union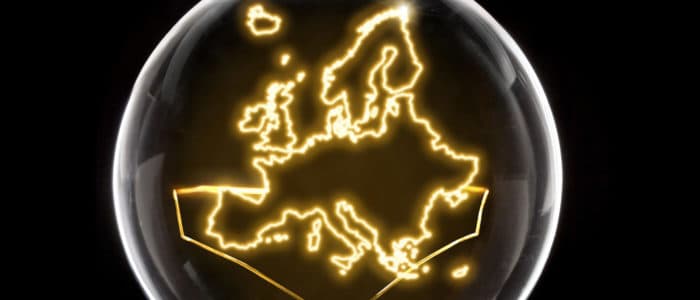 This piece was co-authored with Isabel Pérez del Puerto, a journalist and communicator in financing for development.
---
The competitiveness of a region is manifested in the commercial success or failure of its companies and depends on the options to receive and export goods, services, technology and human capital. In essence, improving competitiveness means increasing productivity. In this sense, European competitiveness has been deeply linked to its ability to promote innovation and use new technologies capable of transforming productive sectors and companies. In an international context of uncertainty and continuous crisis, in which the European Union is bound to decouple its economy from Russian oil and gas, and also to deal with a more politically nationalistic and economically interventionist China, it is urgent to dedicate resources and efforts to improve Europe's competitiveness.
The European Union remains one of the regions with the highest quality of life on the planet, based on a democratic political system, robust institutions, accessible social services and companies located on the technological frontier. However, to ensure the growth of its economy and the future well-being of its citizens, a strategy of sustainable long-term progress is needed. In recent years, however, European investment has moved further and further away from the countries that lead the innovation race. Both GDP per capita and labour productivity in the Eurozone have increased more slowly than in the US. According to a study by the McKinsey Global Institute, between 2014 and 2019 European companies grew on average 40 percent slower than their US peers and invested 40 percent less in Research and Development (R&D). As a consequence, Europe's ability to lead the world economy has weakened.
This trend needs to be reversed. The only formula capable of offsetting the gravitational force that attracts more production, investment and innovation to China and other economies is to increase the competitiveness of the European economy. It is also the necessary formula to develop the technologies with which to limit the effects that climate change has on our society. Mitigating measures, to reduce CO2 emissions, and adaptation measures, which allow the public and private sectors to better react to extreme weather events, require a firm commitment to innovation and an economic and technological transformation.
A more innovative and competitive Europe, therefore, will increase its capacity to successfully face the great challenges of our time: geopolitical, climatic, or demographic. For this, it is necessary to recover the competitiveness agenda as the central axis of Europe's economic policy. 
More than twenty years ago, European countries set out to make Europe the most attractive and dynamic knowledge-based economy in the world. The objective has not been met. The Lisbon Agenda was complex and its implementation was based on national policies where the European institutions had little influence. A new competitiveness agenda must be designed with the European Union as executor of the policies, and an emphasis on the EU single market, especially in the services sector, as an engine of economic dynamism. In addition, the European economy must strengthen its commercial and cultural ties with the rest of the world, especially as a source of technology and talent.
The Europe that we need is a dynamic Europe with confidence in its capabilities, where public policies promote exchange and competition, without the need to give priority to larger companies over smaller ones or over those that are yet to be established. A Europe without fear of technological change and capable of taking risks to fight climate change and support social diversity and economic prosperity. An open Europe that is not afraid to receive ideas, technologies and people from the rest of the world.
---
A Spanish version of this article was published in El País on 27 November 2022, it can be found here.
More ideas on how to improve Europe's competitiveness can be found in the ECIPE report here.