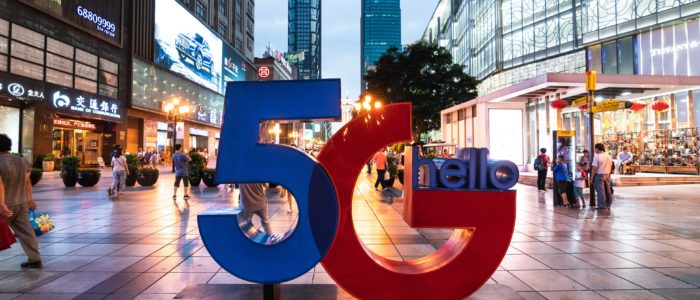 In recent months, it has become evident how the US sanctions against Chinese technology suppliers seem inconsistent, especially when it comes to the critical 5G infrastructure and participation in related standard-setting. Whereas Huawei – the principal target of US policy – has undeniably weakened. But the Chinese 5G behemoth never supplied any of the US mobile networks – and as such, it never posed a direct security threat to the US. Instead, the sanctions have indirectly helped Chinese state-owned and military-linked companies like ZTE who benefitted from bullish purchases and exclusion by China Mobile and other state-owned telcos at home. Exclusion of European suppliers in China have also helped Huawei to recoup whatever it may have lost in Japan, Australia, Singapore, and the UK.
The US tech lobby has successfully advocated for the O-RAN Alliance, establishing its misconception as the 'western' alternative standard to bring new non-Chinese alternatives to secure our networks. The O-RAN Alliance is a merger of two Chinese and US organisations, C-RAN and xRAN. China Mobile, China's largest state-owned operator, does not just retain permanent board seats and veto rights as a founding member of O-RAN, it also co-chairs ten out of its fourteen working groups.
Under the dual China-US leadership, 'western' and Chinese military contractors are currently developing some key software in a manner that did not occur in 3GPP, ITU, or other standard development organisations. Nokia, Ericsson, Samsung and Huawei's equipment may be interoperable, but 3GPP manufacturers do not have access to each other's source code. And under no circumstances do they collude to review or write any portion of the code together.
The joint software developed under the O-RAN Software Community may be limited to the virtualisation and automation specifications (such as the near or non-runtime reconfiguration platforms). But these strategic functions are deeply embedded in the equipment to handle large amounts of traffic with very little supervision. US Government Accountability Office reports how the 'attack surface of the network expands considerably' with O-RAN – and for that reason, the risk-avert regulators in China are unlikely to allow its use in any larger scale. Instead, its principal interest for participation is access to western know-how, source code or a potential entry into the US market.
Despite the code-sharing between strategic adversaries, lawmakers in the US and Japan promise billions in subsidies and tax incentives. It seems market liberals are willing to pursue the same kind of industrial policy they once criticised in China. The same hawks who are usually (and rightly) dogmatic about Chinese market distortions (or criticise antitrust measures against US platforms) are now fiercely advocating for state intervention to break Europe's lead on 5G.
If O-RAN claims of its 'western' provenance does not hold true and involves unprecedented software cooperation among strategic adversaries, who are some of its lesser-known members? The alliance comprises of over two hundred members, of which 36 are headquartered in Mainland China and subjected to its disciplines. In comparison, the European standardisation organisation – ETSI – has fifteen Chinese members who also tend to be more well-known. While the general argument can be made that any entities under Chinese jurisdiction may be subject to undue state interference through its National Intelligence Law, the following lists provide some background to some of these participants, looking primarily to their ownership, and known contracts with defence-related work.
Notably among these Chinese O-RAN members, there are:
Who are the sanctioned Chinese O-RAN members?
Other O-RAN members with defence and security ties
Examples of O-RAN members with various degree of state-ownership