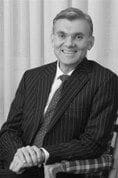 Razeen Sally is Director of ECIPE, which he co-founded in 2006. He is also Associate Professor at the Lee Kuan Yew School of Public Policy at the National University of Singapore, and Chairman of the Institute of Policy Studies, the main economic think tank in his native Sri Lanka. He was on the faculty of the London School of Economics for eighteen years, where he also received his PhD. He has held adjunct teaching, research and advisory positions at universities and think tanks in the USA, Europe, Africa and Asia. He is on the Global Agenda Council for Competitiveness of the World Economic Forum, and was awarded the Hayek Medal by the Hayek Society in Germany in 2011. He is a member of the Mont Pelerin Society.
Razeen Sally's research and teaching focuses on global trade policy and Asia in the world economy. He has written on the WTO, FTAs, and on different aspects of trade policy in Asia. He has also written on the history of economic ideas, especially the theory of commercial policy.
ECIPE Occasional Papers

India, like China, had a "good" crisis; both have spearheaded exuberant post-crisis recovery in emerging markets. A combination of stable government and roaring growth gives rise to predictions that India will hit annual growth rates of 10 per cent or more. This is India hype. Reforms have stalled since 2004, with no prospect of big change. The combination of a barely-reforming government in Delhi and turbulent global economic conditions will make it difficult...
View all
Article

Razeen Sally on Sri Lanka's recent budget and what comes next with market...

Article

Razeen Sally on why global order and Asia still need the US in Australia's...

Article

Cover story interview with Razeen Sally in Sri Lanka's LMD...

Article

Razeen Sally on why Asia still needs US leadership in Nikkei Asian...
View all