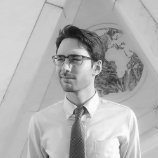 Nicolas Botton was a Research Assistant at ECIPE.
His main areas of focus include the digital economy, EU trade agreements, regulation, and macro-economics.
ECIPE Policy Briefs

In August 2018, the government of Australia concluded its review of the national security risks of the telecom sector with the new 5G networks. The review provides new guidance to telecom carriers, implicitly restricting Chinese vendors. It concludes that 5G changes how the networks operate and increase the potential security risks to the point today's safeguards are insufficient. The government must therefore intervene, as foreign powers may exploit these risks...

ECIPE Policy Briefs

One of the most tone-deaf suggestions in the Brexit proceedings so far came in August 2017, when the UK Brexit team released a long-awaited position paper setting out its proposal on how to manage its border with Ireland. It suggested that "technology-based solutions" – meaning blockchain, the technology behind cryptocurrencies such as Bitcoin – could be implemented to "make it easier to comply with customs procedures." The UK's vague and misguided solution...
View all
Media Mention

Nicolas Botton comments on the obstacles preventing Blockchain technology from being a solution for the customs issues that Brexit will...
View all
Article

Nicolas Botton comments on the impact that blockchain will one day have on...
View all