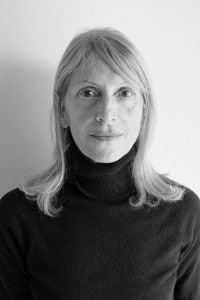 Miriam L. Campanella is a Senior Fellow at ECIPE, and a former Jean Monnet professor at the University of Turin. Between 1980 and 1994, Professor Campanella was based at the MIT Centre for International Studies, where she conducted research on general system theories and the economics of complex systems. In 2001, she was appointed at the  Cabinet of Minister's of Economy and Finance in Rome. In 2008 she returned to the University, where she began a research program on the geo-political shift to the East, as well as the unconventional monetary policies of Western central banks.
In parallel to her research activities, Professor Campanella has taught in Europe and in the USA. With a Fulbright Professorship at the University of Pittsburgh, and a Jean Monnet chair at the University of Turin, she taught courses on the EMU; these were in English and designed for Erasmus students.
Since joining ECIPE, she has published several papers on China's monetary and financial policy, and in particular focused on the internationalization of the Renminbi, the usage of Forex reserves, and core-emerging central banks new dynamics. Additionally, she is extensively involved in the international scientific community, and has participated in the ISA conventions and worked with both the Graduate Institute of International and Development Studies, and Shanghai Research Development Foundation.
She is regularly interviewed and contributes to several media outlets including the East Asia Forum, Caixin (English and Chinese Editions), the China Policy Institute, the Eurasia Journal, the EU Bulletin, and the North Africa Post.
ECIPE Policy Briefs

China's old recipe book for economic success, based on market distorting policies, is hindering the process toward a market-driven economy and the chance of being granted Market Economy Status (MES). The consequences of policy passivity may derail China into the middle income trap and pose severe uncertainty to global markets. As China's debt keeps mounting, particularly due to financial repression, mere domestic monetary reform may not be enough and may...

ECIPE Policy Briefs

Some economies in East Asia have built up large amounts of foreign exchange reserves in the past decades. Holding large amounts of reserves helped these economies to stabilize their macro economy and exchange rates under periods of market stress and rapid shifts in relative economic size. Generally, it has been a strategy to provide a defence against external shocks with damaging consequences for exports. Rules aimed at limiting foreign reserves, in order to...

ECIPE Working Papers

The dollar's steady depreciation has had little impact on the official reserves of central banks. As scholars of the international monetary system debate whether the dollar can continue to play the dominant role in the international monetary system, actual developments in exchange relations already give reason to expect that the world's currency regime is changing. Recent measures taken by China to internationalize its renminbi, including several bilateral swap...
View all
Article

Miriam Campanella sheds light on some fresh developments in Eurasia, where the re-emergence of new financial centers, from Frankfurt, Paris,...
View all