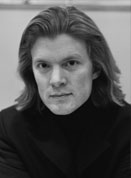 Johan Norberg is a Senior Fellow at ECIPE and a Senior Fellow at the Brussels-based think tank Centre for the New Europe. He is the author of several books on subjects such as human rights, entrepreneurship and the history of liberalism. His book In Defence of Global Capitalism has received the gold medal from the German Hayek Foundation and the Anthony Fisher Memorial Award from the Atlas Foundation. Is has been translated in more than 20 countries and was the basis of the UK Channel Four documentary Globalisation is good.
Between 1999 and 2005 he worked at the Swedish think tank Timbro, where he supervised the research programmes in political philosophy and free trade.
Mr. Norberg has an M.A. in the history of ideas from the University of Stockholm and runs one of Europe's most visited political blogs, www.johannorberg.net. He regularly lectures about globalisation and entrepreneurship around the world.
New Globalization

During the Covid-19 pandemic, Europe has benefitted strongly from being an open economy that can access goods and services from other parts of the world. Paradoxically, some politicians in Europe think that dependence on foreign supplies reduced the resilience of our economy – and argue that Europe now should wean itself off its dependence on other economies. In this Policy Brief, it is argued that self-sufficiency or less economic openness is a dangerous...
View all
Article

Johan Norberg talks about his new ECIPE paper in the podcast Ledarredaktionen (in...
View all