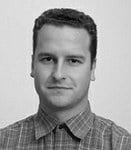 Gernot Pehnelt is a Research Associate at ECIPE and a associated at the Chair of Economic Policy at the Friedrich-Schiller-University of Jena (Department of Economics) where he gives lectures and seminars on development economics, competition policy, public choice and the economics of the European Union. In his research he focuses on health economics, development economics and international relations. From 2002 to 2004 he worked as a research associate and consultant at the BIfA Environmental Institute in Augsburg, where he primarily conducted benchmarking studies.
ECIPE Working Papers

Few policy issues in Brussels and Washington DC are met with such a compact unity across political boundaries as the idea of deepened transatlantic economic integration. Twenty years after the fall of the Berlin Wall, the support for transatlantic economic co-operation remains strong. The election of Barack Obama as the new president of the United States has added new political appeal to the transatlantic agenda. Yet post cold-war initiatives to deepen...
View all
Media Mention

Andreas Freytag and Gernot Pehnelt about the financial crisis and debt relief in...
View all
Book or Paper

European Journal of Law and...
View all