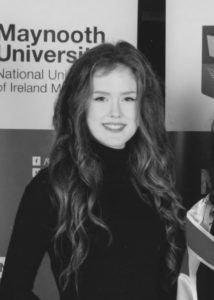 Anna Guildea is a Policy Researcher in Trade and Digital Policy at ECIPE. She has recently completed her MSc in International Political Economy as a SPIRE Scholar at University College Dublin. She holds a Bachelor's degree with honors in International Development Studies and Sociology from Maynooth University – where she was awarded an Entrance Scholarship and an academic achievement award for her work. She was also granted a scholarship by the Irish Universities Association to spend a summer semester studying in Beijing.
Anna is currently a Yenching Scholar at Peking University in Beijing where she is completing a second master's degree in China Studies, with a specialisation in Politics and International Relations.
Anna has previous experience working in the Adapt Centre, a research centre based in Trinity College Dublin, and as an intern at the Taihe Institute, a policy think-tank based in Beijing.
ECIPE Policy Briefs

This paper concerns China's market for medical technologies and how the Chinese state is assisting its own companies to gain greater sales at the expense of producers from Europe and other advanced manufacturing economies. The medical technology sector captures a variety of products, services and solutions which are essential to the provision of healthcare to citizens. Examples range from fairly simple technologies such as sticking platers, to complex ones, such...
View all
Article

Anna Guildea discusses the impact of Biden's proposed global minimum corporate tax rate on Ireland's FDI-dependent...

Article

There is a national radical right populist presence in almost every Western democracy, but not in Ireland, despite all the amenable conditions for...
View all