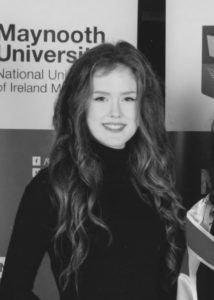 Anna Guildea is a Policy Researcher in Trade and Digital Policy at ECIPE. She has recently completed her MSc in International Political Economy as a SPIRE Scholar at University College Dublin. She holds a Bachelor's degree with honors in International Development Studies and Sociology from Maynooth University – where she was awarded an Entrance Scholarship and an academic achievement award for her work. She was also granted a scholarship by the Irish Universities Association to spend a summer semester studying in Beijing.
Anna is currently a Yenching Scholar at Peking University in Beijing where she is completing a second master's degree in China Studies, with a specialisation in Politics and International Relations.
Anna has previous experience working in the Adapt Centre, a research centre based in Trinity College Dublin, and as an intern at the Taihe Institute, a policy think-tank based in Beijing.
ECIPE Policy Briefs

China's centralised state procurement policies are moving the Chinese market of medical technologies in a monopsonistic direction. A monopsony means that a single buyer exerts strong power to move the market to its favour by gradually cutting prices and setting terms for producers that are extortionary. It is equivalent to a monopoly – with the only difference being that in a monopsony, it is the single buyer that acts in a market-predatory manner. Ultimately,...
View all
Article

Anna Guildea discusses the impact of Biden's proposed global minimum corporate tax rate on Ireland's FDI-dependent...

Article

There is a national radical right populist presence in almost every Western democracy, but not in Ireland, despite all the amenable conditions for...
View all