Published
UK Trade Policy 2021: Good results require better engagement
By: David Henig
Subjects: UK Project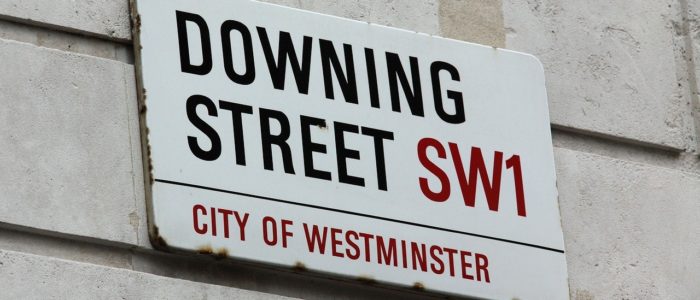 For the UK government January 2021 meant finally starting the implementation stage of Global Britain. Freed from EU membership and replicating EU trade deals the country could move on to new Free Trade Agreements with Australia, New Zealand, and the US, joining CPTPP, and implementing Freeports, with reduced tariffs the overall priority. The announcement of intent to join CPTPP, long previewed, duly arrived on the last day of the month.
For business stakeholders large and small January's prime concern has been adjusting to new non-tariff barriers to EU trade. To resolve these and discuss wider trade priorities they also seek meaningful government engagement.  But concerns have scarcely been addressed by a government appearing to only want to hear opportunities, not problems, from their tariff focus.
This disconnect, an apparent road to new agreements of limited value and greater day-to-day trade problems, risks UK economic and political performance. Economically because the government is seemingly unworried about suboptimal outcomes and has instead adopted a rather outdated definition of free trade. Politically, with Scottish independence a serious possibility, by failing to find any sort of consensus for trade policy decisions.
Somehow business and government together with other stakeholders like the Scottish government must find a better partnership. That is the path to more ambition, to delivering more than simple agreements that suit the UK economy.
This didn't happen with regard to EU talks and we can already see the problems arising. They have been predictable, new checks on food products in particular seeing fewer UK exports, the paperwork delays as seen at borders all around the world, and the complaints from musicians in the future to be denied the automatic right to tour. All could have been eased.
The bigger economic picture is yet to emerge, but goods trade between the UK and EU has been flat since 2017, suggesting some adjustments have already taken place. We await more data points particularly on UK participation in European supply chains, but the signs are worrying. It is though in line with expectations of what was almost certainly the biggest one day change in trade relations in history, given a trade flow of close to £2 billion per day moving from a permissive to prescriptive basis. The substantial new barriers were only slightly eased by the Christmas Eve Trade and Cooperation Agreement.
The UK's lead negotiator on the Trade and Cooperation Agreement with the EU, David Frost, stated that he believed economic studies exaggerate the impact of non-tariff barriers. This may help explain why the UK sought no reduction in inspections of food produce entering the EU, or alignment with EU technical requirements. Possibly also the limited content on services. This was to be regulatory independence without cost.
Unfortunately as businesses were worried about saying to government, non-tariff barriers do matter. For example the seafood industry is having to be compensated for losses. But business representatives felt constrained, as a Financial Times account of negotiations explained, because to do so may mean losing invites to future meetings. Government in turn maintained a high level of secrecy from stakeholders and Parliament, reducing the ability to influence the outcome.
This same approach is now hampering wider trade talks, if not quite on the same scale. UK negotiating objectives for new trade deals are limited beyond tariff reduction. There is little specific on services, admittedly a difficult issue in Free Trade Agreements, or non-tariff barriers. It sometimes seems the narrative of new agreements is more important than their content.
Meanwhile wider challenges add up, as the government struggles to reconcile the complex trade-offs required by global trade. The fallout from the Airbus / Boeing case continues to hit Scotch Whisky sales to the US, with significant losses. UK officials had believed they were close to a deal, but that wasn't the impression given in the US. A similar challenge over the split of UK agriculture quotas at WTO is still unresolved, and threatening to spill over into bilateral negotiations with Australia and New Zealand. There is still no policy decision on whether or not to stick with EU food rules or allow prohibited US food which may be the price of that bilateral.
There are imminent challenges too with the EU, with the granting of data equivalence considered difficult. Equivalence for different areas of financial services provision is similarly slow. Trade deals with EU associated countries like Norway, Turkey and Switzerland are thin and would ideally be strengthened. This would go alongside trade deals which the UK as committed to renegotiate with South Korea, Canada, and Mexico.
The UK government's approach to these challenges would be strengthened by better engagement, in hearing business priorities and joining forces to address them. Instead UK business continue to complain that their meetings with trade ministers and officials are largely superficial. Changes to consultation structures during 2020 seem to have made this worse, removing expertise in favour of seniority and political compatibility.
The opposition Labour Party has not prioritised trade as a particular issue, and hence there is little pressure on the government nationally. The Scottish government did recently publish an impressive trade strategy, which the UK government might usefully learn from.
Listening to a wide spectrum of views, the UK government's priorities for 2021 would definitely include a realistic plan to open services markets and ending the Scotch Whisky tariffs imposed by the US. Beyond that resolving difficult policy issues around agriculture which affect a US FTA, linking trade to the climate change and animal welfare priorities, and mutual recognition agreements to address non-tariff barriers would be next tier priorities. Considering any trade policy assistance for emerging industrial strategy would also be welcome.
Certainly these should come in addition to negotiations, with priorities to include the wider European neighbourhood, a bilateral with at least one of Australia or New Zealand, and finally resolving the WTO quotas split with the EU. If anything by focusing too much on tariffs the UK government is being unambitious.
It is to be feared that the government will deny a problem and carry on regardless. But delivering an effective trade policy would be easier with more openness and trust all round. If business was seen by the government as the enemy within over the EU, largely but not always completely unfairly, it now needs to be the beneficiary. Trade policy ambition requires some UK government change, and a stakeholder response.