Published
TPP Giving Mad Men a Run for Their Money
Subjects: North-America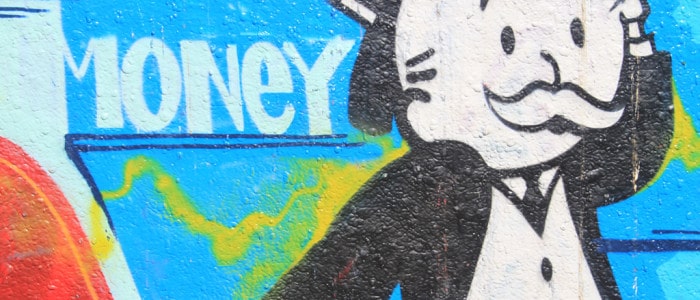 As reported by our friends at the FT, President Obama paid a visit to the Pacific Rim (Portland, Oregon to be precise) to campaign for the TPP agreement. The Democrats are deeply divided over the fast track authority needed to wrap up the deal. Even Hillary Clinton – who actually coined the expression "the gold-standard of all trade agreements" about the TPP – is eager to look like she's backtracking from her old sales pitch.
President Obama, speaking at the HQ of Nike, addressed the controversies surrounding the TPA by echoing the advertising slogan of his host: Just Do It.
Nike pledged to create 10,000 new jobs in the United States if the TPP was concluded. That's a huge number. After some googling, I reckon that would add 40% to the company's workforce in the US. But it's unclear whether these jobs comes from boosting sales in Asia, or repatriating jobs from their factories in Vietnam and Malaysia, both TPP partners.
Prime Minister Abe's visit to Washington at the end of last month did not yield a final deal with the White House on tariffs, but his moving speech in the US Congress was all about the Pacific trade deal left right and centre. In fact, his "deep repentance" did not only cover WWII – but also for protesting against the GATT negotiations on agriculture as a "young fireball conservative." His words, not mine.
It sure seems like the PM is ready to do a deal. But it's widely believed that he is holding off a final deal until President Obama gets the TPA. Prime Minister Abe is wise to do so: Ever since Congress rebuked President Obama on KORUS and forced him to renegotiate an already signed deal with the Koreans, you'd be pretty insane if you settle with a TPA-less President.
Now, I'm pretty sure PM Abe doesn't give speeches at sportswear companies. His dress sense is much more "meticulously and strenuously middle of the road", according to some. If he did, Japan's number one sportswear brand would be Mizuno, famous in the US as the cobbler of choice of the filibustering Senator Davis.
Perhaps somewhat ominously, here's Mizuno's advertising slogan:
Seriously – not even the ad men on Madison Avenue could come up with this stuff.