Published
Spycraft or Economic Statecraft? The EU Won't Scuttle Trade Talks with the U.S. over Espionage Allegations
Subjects: European Union North-America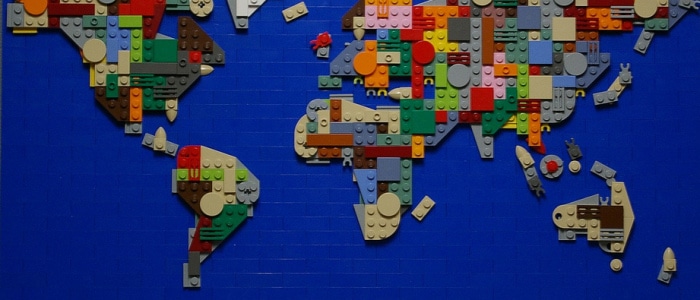 (A shorter version was published on the op-ed pages of the Wall Street Journal on July 5th, 2013)
Kissinger famously asked, "Who do I call if I want to call Europe?" – well, if the recent claims are true, the National Security Agency (NSA) seems to have found the number – and is listening very carefully. Brussels is genuinely disturbed by the recent claims of the US electronic surveillance against the EU institutions as well as its overseas delegations to the UN and Washington, D.C. President Hollande and Chancellor Merkel called it 'unacceptable'; the Swedish foreign minister Carl Bildt merely assumed that Sweden is a target, perhaps hoping that his country would be worth the effort.
The allegations have threatened to complicate already complex negotiations for a free trade agreement between the E.U. and the U.S., the Transatlantic Trade and Investment Partnership (TTIP), which were scheduled to begin next week. Prominent EU leaders like the President of the European Parliament, Mr Martin Schulz, or the Commissioner for Justice, Ms. Viviane Reding. Their exasperation is fully understandable. But will their warnings carry any weight? Europe has consistently failed to leverage on its economic powers into a strategic relevance. Even in times of hard politics and economic statecraft, trade interests rarely trump national security considerations. Just ask Syria, Iran or Ecuador. European "soft powers" builds on an assumption that the US is convinced by Europe's economic might. Europe's influence stems from the consumers' demand for US goods – which Brussels ultimately cannot control or redirect.
To begin, the EU was the demandeur for the transatlantic FTA, while the US was not entirely convinced (and arguably still is not) that the EU could deliver a sufficiently ambitious agreement in areas like agriculture or services that would make the final deal sellable to the US Congress: These concerns are not entirely unfounded – the inclusion of audiovisual services was fiercely contested, although most trade analysts agree that no trade deal would ever overrule the EU directive that safeguards French quotas of foreign films. The level of opposition against a mere symbolic issue illustrates the problems on real substantive issues ahead. The credibility of the EU trade negotiators have a much shorter half-life, while a temporary set-back has no real implication for the US Trade Representative, who puts its first priority on the Trans-Pacific Partnership (TPP).
It's also worth remembering that calls to suspend the TTIP talks have come from those who have no technical influence over EU trade policy while trade agreements are increasingly micromanaged by the member states, for whom a Transatlantic FTA is their holy grail. Whether the NSA actually reads Commissioner Reding's emails may not be a major concern for the EU trade ministers.
The TTIP talks will only be called off in the unlikely event when all other options have been exhausted, at a point when EU-US relations have become a policy failure – and we are far from that point. Strategic and security matters are always resolved bilaterally by the US with the few EU countries that it deems strategically relevant. Even if the allegations are true, the leading European countries can address them with Washington without leveraging on the EU unity or trade.
Take France for instance – despite the current transatlantic strife, a Bolivian aircraft believed to carry Edward Snowden was refused entry into French airspace. European intelligence services are also likely to be engaged in similar practices of their own (albeit tapping different targets), and rely on extensive co-operation with their US counterparts. However, the European institutions have neither an intelligence service of its own (which may be also true for Luxembourg) nor an effective strategic partnership with the US.
Trade negotiations are highly unfit to advance geopolitical footprints, human rights, or simply anything except trade rules for market access. European bluster over NSA spying is unlikely to decide the fate of trans-Atlantic trade talks, which faced huge obstacles long before Edward Snowden started leaking security briefs. And one such obstacle is the proposed reform of EU data privacy, which has so far been veiled in a silence of mutual convenience in the TTIP talks. The extremely uncertain outcome of this legislative process is not helpful for either side of the negotiations. Also, Commissioner Reding's reforms are unrelated to protecting personal data against governments – at home or abroad – while severely restrict modern business practices and cost-efficient outsourcing of number crunching.
At the end of the day, for those of us who work within the narrow circles around Brussels, the only real surprise is that someone would actually bother to eavesdrop on us when every journalist and embassy intern seem to have access to any classified EU document.