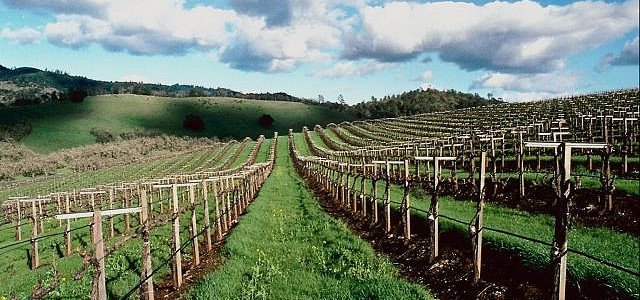 By Jasper De Meyer (Intern at ECIPE)
Solar power, and specifically the production of solar panels, has become a hot topic in trade policy circles. China recently launched a WTO case against the European Union, and the United States has decided to employ anti-dumping and countervailing duties on Chinese solar imports. Meanwhile, the EU has started both anti-dumping and anti-subsidy investigations. This author argues that retaliatory measures could lead to tit-for-tat measures that leave no winners, only losers.
Solar panel manufacturers in the West blame Chinese competitiveness in solar panels on subsidies – and subsidies alone. It is true that Chinese companies have enjoyed below-market rate loans, cheap land and electricity. However, if subsidies are said to have given Chinese manufacturers of solar panels an unfair advantage – the same can be said of American and European producers. In the United States, the Department of Energy extended nearly a billion dollars in loan guarantees to solar firms Solyndra and Abound Solar, which subsequently declared bankruptcy due to Chinese competition. Meanwhile, European countries have generously subsidized solar energy and guaranteed favorable prices for solar power by employing feed-in tariffs. Germany alone is estimated to have provided $130 billion in solar power subsides. Moreover, three weeks ago, China filed a WTO case which alleges that Italy and Greece guaranteed higher feed-in tariffs for solar power producers that generated electricity using locally sourced technology. The WTO recently ruled against the use of similar feed-in tariffs in the Canadian state of Ontario – ironically, it was the EU that filed the case, in conjunction with Japan.
In any case, it is important to distinguish that the price competitiveness of Chinese solar panels can be attributed to factors other than subsidies alone. Economies of scale through the construction of larger factories have driven down costs. Solar panels have become a relatively low-tech mass-produced product, in which China naturally retains competitive advantage. Moreover, Chinese competitiveness in this sector is likely to continue to soar as solar panel production is set "to become more standardized and commoditized as the industry matures." Chinese manufacturers also gained access to cheaper sources of raw material thanks to second-mover advantage. Overproduction of polysilicon, a key component in solar panel production, caused prices to slump from $450 a kilo to a mere $20 a kilo today. European firms negotiated long-term contracts with suppliers just before prices fell, whereas Chinese firms, who entered the market later, enjoyed the rewards of a burgeoning polysilicon market. This advantage no longer holds true, as European firms have renegotiated contracts and are now paying similar prices to its Chinese competitors, thereby diminishing the need and value of any kind of retaliation.
Those in favor of imposing duties on Chinese imports generally argue that European consumers may end up worse off in the long-term. The argument goes that predatory dumping will allow Chinese solar companies to eventually dominate the solar market, after which it can push up prices. In theory, this argument is plausible, but with regards to the solar industry, there are reasons to suspect that this scenario will not play out. The solar industry remains marred with overcapacity, competition is fierce, and despite several bankruptcies, "the number of new entrants into the markets [remains] high and massive capacity increases are underway." In 2012 alone, several leading global technology firms have announced their intention to enter into the manufacturing segments of the solar value chain, "including Samsung and Hanwa from Korea, TSMC from Taiwan, and GE from the United States. New entrants, growing production capacity, and enduring competition ensure that "prices are expected to continue to fall" in the near future.
Retaliatory measures are counterproductive. In a globalizing world with global supply chains, raising duties on foreign products can be unintentionally punitive to domestic firms. In the case of the solar power industry, tariff-hikes may harm the 'downstream' sector that provides jobs in installation, sales, marketing and maintenance. In an equivocal way, raising duties could harm the 'upstream' sector that provides China with the raw material, testing appliances and manufacturing equipment it needs to produce solar panels. Between 2010 and 2011 alone, SunTech, the world's largest producer of solar panels, procured approximately €600 million in equipment and raw materials from European suppliers. These sectors rely on cheap Chinese imports, and higher prices will likely dampen demand for their goods and services. As a matter of fact, 80% of European solar jobs are in the 'upstream' and 'downstream' sectors, whereas in Germany, only 15% of solar power jobs are directly connected to solar panel production. Most importantly, duties threaten to raise the cost of European solar power at a time when it is finally achieving grid parity with its more CO2-intensive competitors.
In the aftermath of the global financial crisis, China's image has shifted from being an economic partner where low-end manufacturing jobs can be outsourced to, to an economic rival who threatens Europe's remaining industries. It is in this context that the European Union is becoming increasingly vigilant in its approach with China – but is this view warranted? The answer is no. If China wishes to subsidize the production of low cost solar panels for the rest of the world – there is a good case for letting them do so.  Unnecessary tariffs on Chinese imports could hurt solar panel prices and lead to tit-for-tat measures that leave no winners, only losers. Duties could hurt the 'up-' and 'down-stream' solar sectors that would face declining demand for their goods and services, and Europe's goal of reducing its reliance on fossil fuels would take a hit. In the next year, the European Commission will have to decide whether to employ duties. It reserves the right to refrain from imposing duties if it decides they are against broader EU interests – hopefully it will come to its senses and seize the benefits freer trade with China has to offer.