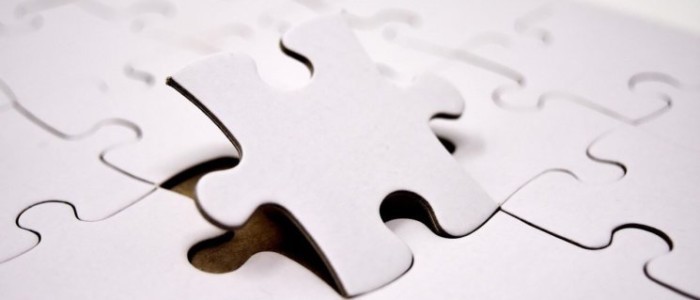 By Iain Murray, Competitive Enterprise Institute
---
The global trading system that was set up after World War II and has been so successful in reducing tariffs around the world appears to be on its last legs. America in particular under President Trump has rejected many of the principles of the system, while Europe faces the prospect of a "no deal" Brexit erecting tariff barriers between the EU and its former member. The problem is that many of these challenges to the system are based on myths about trade. Here are just a few of them.
MYTH: TRADE IS "US" VERSUS "THEM." President Trump often talks about America having been a "loser" in trade deals and how he wants it to be a "winner." Yet trade is by its very nature win-win. It is also a mistake to think of trade as being between nations. Except when state-owned enterprises are involved, trade is between individuals and individual companies. They engage in international trade to get something they cannot get domestically. Each side gives up something when it trades, but it does so in order to get something it values more, otherwise the trade doesn't take place.
MYTH: TRADE KILLS JOBS. Sometimes there are casualties in the wider economy as a result of trade as inefficient industries and companies can no longer compete, but these are much fewer than casualties resulting from the process of creative destruction involved in domestic commerce. Moreover, by freeing up capacity from those inefficient industries, the opportunity is presented to turn resources to better use. The main enemy for those who lose their jobs as a result of trade is actually domestic regulation that prevents new jobs from springing up to utilize those resources. Where protectionism is deployed to "save" jobs, what actually happens it that other jobs are lost or never created as industries cannot take advantage of the opportunities presented by trade. In this respect, protectionism is a form of "crony capitalism," where government picks winners and losers based on who is able to influence government the most.
MYTH: REGULATIONS NEED TO BE HARMONIZED. Every trade deal recognizes that governments have a right to regulate to preserve public health and so on. Those regulations sometimes become "non-tariff barriers" that prevent trade from countries with different regulations. Many trade agreements, such as the European Union, conclude that harmonizing regulation is the way to reduce the effects of non-tariff barriers. However, this may mean that bad regulations get set in stone, and the harmonized zone becomes a trade bloc that encourages trade within the bloc and discourages trade outside, effectively turning the agreement into a gigantic non-tariff barrier. Instead, non-tariff barriers can be tackled by means of mutual recognition. If the US and UK, for instance, were to recognize that their regulatory systems are roughly equivalent and achieve the same ends, they could each agree to recognize the other's regulatory system for the purposes of the trade agreement, allowing trade without unnecessary harmonization. Moreover, if one side's regulations proved to be superior in achieving its goals to the other's, there would be pressure to reform the inferior regulations. Thus mutual recognition can result in a healthy process of regulatory competition.
MYTH: PROTECTING INDUSTRIES HELPS NATIONAL SECURITY. National security arguments for restricting trade tend to fall apart under scrutiny. For instance, President Trump's steel and aluminum tariffs were issued based on the argument that diminished US steel and aluminum capacity was a threat to the manufacture of defense equipment. However, the U.S. military is the world's largest. In fact, it is so large that it outspends the world's next seven largest militaries—combined. Even at its current size, the military only accounts for about 3 percent of domestic steel consumption. Automobile production uses 26 percent, or almost 9 times as much. Construction uses 40 percent, or more than 13 times as much steel as the defense industry. Security hawks should be arguing against steel tariffs, not for them. Moreover, as the old saying goes, "if goods do not cross borders, armies will." Trade restrictions increase global tensions and make conflict more likely, not less.
These are just a few of the myths surrounding trade in the current global climate. For more explanations of the realities of trade and the benefits it brings, see the paper I co-wrote with Ryan Young and other colleague at the Competitive Enterprise Institute, Traders of the Lost Ark: Rediscovering a Moral and Economic Case for Free Trade.
Ryan Young also contributed to this blog post. 
---
In this series of blog posts, we would like to present initiatives and voices aiming at promoting free trade within society. The information and views set out in these contributions are those of the author(s) and do not necessarily reflect the position of the European Centre for International Political Economy.