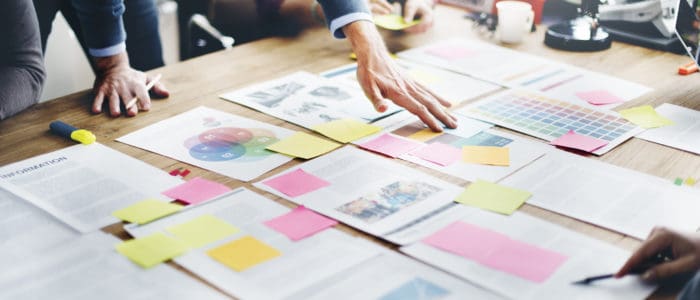 There is an intimate relation between the single market and intellectual property (IP) in that they both rely fundamentally on economies of scale.
One of the advantages of the single market is that it reduces the cost of trading across borders: exporters – big and small – can access customers and markets abroad by following a common rulebook and without having to pay tariffs and customs cost. For SMEs, these benefits also arrive indirectly as bigger markets lead to better opportunities for smaller firms to use economies of scale – meaning that there is a larger pool of customers that share fixed development and production costs; this makes products cheaper. Unlike their larger peers, SMEs usually lack staff with a knowledge of trade and trade costs, and most of them don't have resources to purchase knowledge or services that would help them to deal with complex customs administration. In other words, reducing barriers to trade encourage both scale economies and SME participation.
IP, and its protection, is also based on the same economies of scale. For innovation and technological breakthroughs to happen, there must be a big market of potential customers. The costs of R&D are both high and fixed. There is also a strong element of risk in R&D expenditures because it is not guaranteed that spending on R&D and innovation will generate the desired outcome of more innovation (if any innovation at all), let alone spur more sales to generate revenues. To generate a return on investment, innovation and investment in IP benefit strongly from having access to larger markets. Securing patents in and access to the largest markets in the world is a key strategy for most innovative businesses. It is for this reason that the Unitary Patent System, expected to start in 2022, will be a major change for large companies and SMEs who then no longer have to file patents in each EU Member State.
Both the EU single market and IP protection in Europe are work in progress. They are also getting more intimate as a faster pace of innovation makes the single market more dependent on IP and products that are protected by IP – think of the Green Deal and Digital Transformation. Moreover, technological change has spurred new opportunities for infringing on IP and a growing part of single-market regulations attempts to reduce the theft of IP, including trade secrets.
Trademarks, copyrights and geographical indications have been anchored in the EU framework for some time. There is also a continuous agenda to update these regulations, and to protect the value and integrity of the IP that can enjoy copyright and GI protection. For instance, there is work to improve copyright protection online and strengthen the rights of copyright holders. Europe's list of GIs has been gradually expanded, and new trade agreements include longer lists of goods. The trade agreement between the EU and Mercosur includes GI protection of 250 European GIs.
Patents have had a more distant relation to the EU. With a new framework for a single and unitary patent, EU Member States have launched a new format of cooperation that will reduce the costs for patent applications: after a patent has been granted, it will immediately be effective in all participating member states. Fundamentally, the unitary patent aims to bring together the European patent system – through the European Patent Convention and the European Patent Office – and national patent systems. Further envisaged measures include:
Strengthening the protection for Geographical indications (GIs) and the system for plant variety protection, leading to stronger IP protection in the agricultural sector;

Optimisation of Supplementary Protection Certificates;

Better enforcement of IP infringements; and

Facilitating the sharing and licensing of IP.
There is also a new initiative to boost the use of IP protection by SMEs. The SME sector in Europe makes little use of IP rights: only 9 percent of all SMEs have registered an IP. No more than 0.3 percent of all SMEs have registered a patent with the European Patent Office, and a chief reason behind the low use of patents in particular is the perceived costs and complexity of registering a patent. Since the economy is getting ever more dependent on both SMEs and innovation, and with the desire to spur more firm growth in Europe, there is some new attention again on bolstering the use of IP by SMEs – for instance in the EU's IP Action Plan (2020). The Commission wants to:
Establish an IP voucher to co-finance 'IP scans' (initial comprehensive and strategic IP advice) and trademark and design basic registration fees.

Further roll out the availability of strategic IP advice (IP scans for participants of Horizon and other research and investment programmes).

Pilot strategic advice combined with financial support to develop strategic IP portfolios.

A European IP Information Centre and a simplified trademark application system for applicants that do not use professional representatives (e.g. SMEs), both provided by the European Intellectual Property Office (EUIPO), linked to the 'Single Digital Gateway'.

Make it easier for SMEs to leverage their IP when trying to get access to finance, by working with the financial community on IP valuation and capacity building to help them to better take into account SMEs' intellectual assets.
The EU will need to continue its work on spurring and protecting IP beyond the current ambitions. The importance of intangible capital – like IP – has grown fast in the past 30 years, not least driven by specialisation and the rise of global value chains. It will become even more influential for firm decisions and economic performance in the future. New ideas and innovation are increasingly becoming strategic assets and, without sufficient and improved protection, value generation in the economy will be smaller than what it could be, while other regions in the world will benefit. Continued and progressive IP reforms will need to be at the heart of a policy for growth and jobs.
The same conclusion holds for SMEs and policies to encourage the growth of SMEs. The SME sector would benefit substantially from reforms that make it easier for smaller firms to become bigger producers and users of intellectual property rights. Having SMEs more closely integrated in international supply and value chains is one step to making them more intimate to intangible capital, R&D, and other assets that are the basis for IPRs. Easing the costs and improving the protection of IP for SMEs would also increase the chances of SMEs internationalising their businesses, moving closer to the innovation frontier, and even becoming unicorns.
---
We invite you to join the discussion on social media using #IPinEUFTAs and bookmarking our Trade and IP Project webpage to capture all future updates.