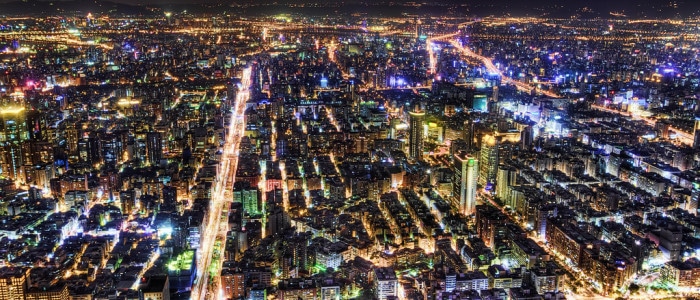 By Lisa Brandt (former Trade Analyst at ECIPE)
Europe should increase its presence in the Asia-Pacific and become more actively engaged. This was the main the message from some of Europe's most important strategic partners in the Asia-Pacific region on the occasion of the ECIPE conference "The EU and the Asia-Pacific region" on October, 31, in Brussels. Ambassador Dr. Brendan Nelson of Australia, Ambassador Arif Havas Oegroseno of Indonesia, and Ambassador Kojiro Shiojiri of Japan, called upon the EU to assume its responsibility as a global economic leader and participate actively in the Asia-Pacific region as new important political and economic architectures are emerging in Asia.
The world is going through fundamental shifts. Despite uncertainties as to the outcomes of this process, it is evident that the global economy is becoming increasingly dependent on Asian markets. Political attention is swinging to the Asian-Pacific region, especially since the rules by which countries in the region play and solve problems are likely to be of significant importance, not only to the Asia-Pacific region, but also to the world.
The rise of Asia has been accelerated by the recent financial- and economic crisis. In the EU, the crisis has however led to inward-looking policies as the European countries are occupied with fighting their own problems of sluggish growth, public debt and unemployment.
However, even if Europe might not be ready to turn to Asia right now, Asia will come to Europe, maybe in ways in which it does not expect, Australian Ambassador Brendan Nelson recalled.
The Ambassadors from Indonesia, Japan and Australia agreed, during the conference moderated by ECIPE Director Hosuk Lee-Makiyama, that a coherent and comprehensive EU-approach is necessary in order to promote continuous economic and political cooperation based on common values and objectives in order to face common challenges.
– Europe needs to be able to look not only to its own internal issues, but find out and pursue its strategic agenda in Asia. It has to turn up, and be an enthusiastic participant, said Brendan Nelson, Ambassador of Australia to the EU, adding that it is important for Europe to be coherent, and understand the on-going changes in East- and South East Asia.
From the perspective of Indonesia, Ambassador Arif Havas Oegroseno noted a welcome development in the EU's policy in recent years, adding nevertheless, referring to the current fixation on China, that Europe's outlook needs to be comprehensive to also engage intensively to South East Asia. A keyword in this respect is for Europe to adopt a comprehensive approach, said the Ambassador, underscoring that Asian countries are interested in engaging with Europe and cooperate beyond pure economic issues, recalling Indonesia's openness to the EU to co-operate on key strategic issues.
Europe is a global leader with soft power, and it has a role to play to advocate values, said Ambassador Kojiro Shiojiri, calling for further involvement and engagement to compensate for the fact that Europe's presence in Asia is insufficient. Moreover, Ambassador Shiojiri emphasised Japan's interest to cooperate further with the EU, and notably its willingness to conclude an economic and political agreement with the EU in view of promoting competitiveness, innovation and sustainability in order to overcome the challenges that both Europe and Japan face.
Hosuk Lee-Makiyama emphasised in this regard that free trade agreements remain the only instrument at the EU's disposal to exercise influence in Asia, while the regional trade architecture is closing fast, leaving the EU outside, particularly as the TPP is taking form. Moreover, it was pointed out during the conference that the EU needs to engage with the United States in its outreach to the Asia-Pacific, and that significant attention should be paid to the future development of the important relationship between China and the United States.