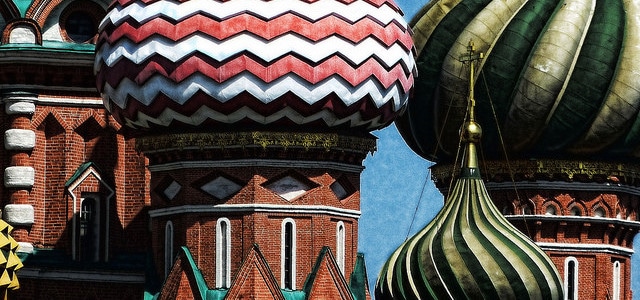 Following the agreement reached at the special European Council held on 30th August, the EU has announced the implementation – effective from today – of new sanctions against Russia.
These will expand to three state-controlled oil companies the restriction to raise new money in EU capital markets. According to The Wall Street Journal, three oil companies (Gazpromneft, the oil-production and refining subsidiary of Gazprom, Transneft and Rosneft)as well as three Russian defence companies (United Aircraft Corporation, Uralvagonzavod and Oboronprom) will be forbidden from raising funds of longer than 30 days' maturity. The same will apply to five Russian state-owned banks already targeted in the July measures.
Brussels is also broadening its ban on sales of so-called dual-use technologies to Russian customers and imposing new restrictions on the provision of services for deep-water oil exploration, arctic oil exploration or production and production and shale oil projects in Russia – quite unpleasant given Russian dependency on these technologies to exploit new drilling sites situated offshore and above the Arctic Circle. A further 24 people – including people linked to the rebels in eastern Ukraine and Russian officials and oligarchs – have also been added to the list of those barred from entry to the bloc and whose assets in the EU are frozen.
This is the second wave of sanctions following those announced by Brussels in July and to which Moscow has responded imposing a one year-long ban on imports of meat, fruits and vegetables, fish and dairy products from Australia, Canada, the European  Union, Norway, and United States. And while Moscow denies the allegations, it has started reducing its gas supplies to some EU countries in the attempt to prevent them from re-exporting Russian gas to Ukraine.
Is this tit-for-tat working?
We have asked this question to several experts in the field which seem to agree more with Hungarian Prime Minister Viktor Orban – who, criticizing the sanctions, remarked that "in politics, this is called shooting oneself in the foot" – rather than with Lithuanian Foreign Minister Linas Linkevicius – who considers that it is "better to shoot yourself in the foot, than let yourself be shot in the head".
In his blog entry in reply to our question, Philip Levy speculates on the objective that US and EU are trying to achieve. He presents four alternatives:
Compel Russian withdrawal from Crimea and the Eastern Ukraine.

Ensure that international accords, such as the 1994 Budapest Memorandums on Security Assurance, are credible. [This was the one in which Russia, the United States and the UK promised to defend Ukraine's territorial integrity if Ukraine gave up nuclear weapons].

Make sure Russia goes no further, e.g. by threatening NATO Article V allies such as Estonia (where the President just visited).

Signal displeasure.
He argues that so far only the fourth objective has been achieved and that a stronger action is required to send a clear signal to Russia. An action which would include new defense capabilities within NATO, supply of advanced weapons to Ukrainian military and full-scale economic sanctions, as suggested by Chicago Council President Ivo Daalder.
The trade war is already causing significant unrest on both sides given the strong economic dependencies of the two economies, and various estimations of the impact of EU sanctions on Russia as well as of Russian counter-sanctions forecast substantial possible costs.
The reply to #ECIPEdebates question received by CATO Institute stresses the costs that Russian-imposed sanctions might bring to the Russian economy. The high import penetration in the food sector – around 60% of food sold in Moscow and other major cities is imported – is likely to bring new pressure to the rising food prices. The latest quarterly food inflation figures show a two percentage points increase compared with the first quarter of the year (see figure).
While CATO Institute suggests that Russian consumer discontent could play a role in the eventual end of this wave of restrictions, Russia is preparing to announce new trade sanctions, perhaps targeting European automotive and textile industries.
Any chance for a mutual removal of sanctions?
ECIPE Director Hosuk Lee-Makiyama, in a recent interview by The Moscow Times, considers that both sides cannot afford to uphold the sanctions more than six to eight months. The rapid tightening of the sanctions and the upcoming winter might force the two parts to find a solution even quicker.