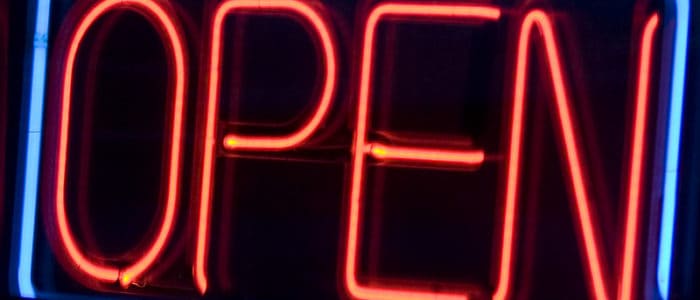 Once in a while, a topic that seems abstruse unexpectedly becomes a subject of broader public debate. When we published our paper on Open RAN, we thought only a handful telecom regulators would be amongst those immediately concerned. Well, the last week's issue of the Economist made us rethink: Both the leader article ("is there an alternative to Huawei?") and the accompanying Schumpeter column (the magazine's page dedicated to disruptive technologies) is about Open RAN.
While Open RAN is certainly disruptive, it is not be technology per se. Rather, Open RAN is a new buzzword for existing developments (like virtualisation, cloud, AI and multi-vendor split) that were already transforming the mobile industry. Our paper celebrates its merits, but with a word of caution: Europe might not react well to Open RAN if it becomes politicised:
Firstly, EU telecom operators subsist in low-growth markets, and thus heavily dependent on Huawei's discounted RAN. But the EU feels besieged by US online platforms, where Open RAN will open the door for US cloud services like Google, Amazon and Microsoft to enter the market. And as the Economist belatedly reports, Rakuten (the Japanese platform also known as Amazon of Asia) has grandly crossed the Rubicon by testing a 5G network using Open RAN.
Secondly, the protocols developed by the O-RAN Alliance, the leading (and PC industry-led) industry consortium may be public – but a small circle of invited entities define them. It is similar to how Chinese standard-setting bodies used to operate, and not necessarily open source. Rakuten's protocols are proprietary, which it may (or may not) publish. Ultimately, none of them is interoperable or "open" in the same manner as the current global standards under 3GPP.
Getting the economics wrong
But the end of interoperability is not always a flaw. For some of us, it's actually an important feature. As I predicted, bifurcation creates incentives for national or regional mobile standards that are no longer interoperable. And Open RAN could be the conduit to this balkanisation, which may happen earlier than anticipated. For Ericsson, Nokia or other western players, it probably means bidding farewell to the Chinese market – and with it, half of the global 5G market.
And no – no one seriously believes China will fully buy into the O-RAN specifications. In other words, this is a battle over Europe. Because Open RAN is not just a geopolitical gambit to squeeze Huawei out from Europe – it also paves the way for the US industry (and its PC chipset makers in particular) to enter the market. If Nokia and Ericsson become collateral damage in the process – well that's quite unfortunate. But that's a problem for Brussels, as far as the Americans are concerned.
However, it is way too early to say Chinese vendors would be banned entirely from supplying RAN. Very little seems to indicate that is the case. No EU government has asked any operator to immediately "rip and replace" existing Huawei or ZTE-built infrastructure, or while operators depend on existing 4G equipment to roll out 5G. If that's the case, operators should demand compensation for the residual value, rather than subsidies.
Moreover, it is ironic how the Economist of all people gets the economics of 5G wrong. Open RAN is not a silver bullet to avoid market concentration in the case of Huawei exclusion. As I explain in the paper (and more in detail in this blog), market concentration is not about the numbers of players on the market, but how the market shares are distributed.  Even in the "worst-case" exclusion scenarios, network equipment remains a monopsony – a buyer's market – since German, Chinese and French telcos will always be more consolidated than the vendors.
Learning how to count to three
The Economist's insistence that Open RAN is needed to address a "doddery duopoly" is peculiar for several reasons. Firstly, there are more than two suppliers globally – including markets like the US, Japan or Vietnam – where exclusions have taken place. The third vendor , Samsung of Korea, is consistently "forgotten" despite being the world's largest 5G RAN vendor for two recent quarters and winning major US contracts – to much chagrin to Ericsson and Nokia. Also, Fujitsu and NEC are building Japan's high-performance 5G networks. Since the EU telcos mercilessly lobbied EU leaders to greenlight "four to three transactions", they are hardly in a position to complain about having just three or four suppliers.
Perhaps a more pertinent question is why Samsung or Japanese engineering giants, cannot afford to enter the European RAN market? Given their impressive war chest of cash and patents, they are hardly start-ups. Here, an old friend working for an EU telco pointed me to the real problem: Samsung and the rest are simply not willing to sell at prices that Huawei offers to European telcos. If so, it's irrelevant whether the market is a duopoly or in perfect competition. Prices are simply determined by whether one of the suppliers is named Huawei.
There are also reasons to question the timing of some corporate press releases that the Economist quotes, the rollout of 5G Open RAN under O-RAN specifications is still years away much due to the performance differential between custom-built and generic chipsets. It is not clear whether O-RAN security specifications (in particular on lower-level splits) are consistent with European regulations. One of the most respected and unwavering impartial analysts in our field, Paul Triolo of Eurasia Group, goes as far as claiming "there's no market demand for ORAN right now" as a response to the Economist piece.
State intervention: Are we fighting fire with fire?
The real tech news of last week is perhaps not Open RAN but Apple's launch of its custom-designed chipsets. Apple's ARM based M1 processors deliver a three times higher performance than their previous Intel x86 chipsets, using just a quarter of the energy. This comparison is directly relevant to the current performance gap between integrated 5G networks using purpose-designed hardware and O-RAN on x86 chipsets for the demanding workloads involved in 5G MIMO mmWave antennas, or whether the cost-savings in hardware can offset the higher costs from energy consumption and engineering.
One day, mass-market PC chips (or a new market entrant) could very well eclipse the performance of custom-designed chips. Although some stands to gain from a story that the day has arrived, the Apple announcement and evaluation of real-life Open RAN performance shows that day is yet to come. Nevertheless, virtualisation, the cloud, open protocols and multi-vendor approaches have already reshaped the RAN market. Huawei, Ericsson, Nokia, Samsung and ZTE needs to adapt to these changes or die.
But here's where the Economist ends up in a dead-end. By calling for subsidisation and mandatory protocols, the Economist is going against the market principles that have prevailed since the early years of mobile networks. European regulators have refrained from picking winners amongst vendors or protocols, and EU subsidies for R&D have always been technology neutral and non-discriminatory.
By calling for specific support in favour a protocol (rather than, say, research in virtualisation), the Economist is effectively calling for state capitalism and hand-outs to an architecture that Apple deems inferior. If customers want their interfaces compatible with O-RAN specifications (or any competing protocol for that matter), then the operators – not the governments – have all the leverage they need to demand it from the traditional vendors.