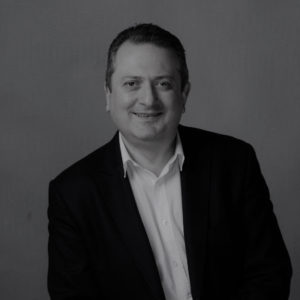 Tengiz Pkhaladze is a Senior Fellow at ECIPE. His research interests cover different areas, including Eastern Partnership Countries, Black Sea Region, European integration and Russian foreign policy towards the Black Sea and Eastern Partnership Countries.
Mr. Pkhaladze has a long-standing experience working in the government, civil society, think-tank and academia, mainly in areas of foreign and security policy, geopolitics, Russia and post-soviet countries, Eastern Partnership, European and Euro-Atlantic integration, institutional building and democratic development. He held senior management positions in the public service and NGO sector. He participated in the design and implementation process of Georgia's European reforms agenda. Have a deep understanding of the state institutions and civil society, intergovernmental relations, inter-agency and CSO-Government cooperation, networking, and policymaking.
In 2014-2018 Mr. Pkhaladze served as an Advisor – Foreign Relations Secretary to the President of Georgia. Since 2019 he is an Associate Professor, Head of the BA program in Political Sciences at the Georgian Institute of Public Affairs. He is currently finalizing his PhD thesis on the Russian "soft power" policy towards neighbouring countries.
Book or Paper

Publication compares the 2010 and 2022 NATO Strategic concepts for provisions raised by the partners in general, with a specific emphasis on...

Book or Paper

Study shows how the Orthodoxy and Russian Orthodox Church have become instruments of Russia's malign influence efforts in...

Book or Paper

Tengiz Pkhaladze writes an article about Georgia's role in the Black Sea regional security...
View all
Speech or Presentation

Tengiz Pkhaladze comments the Black Sea security...
View all