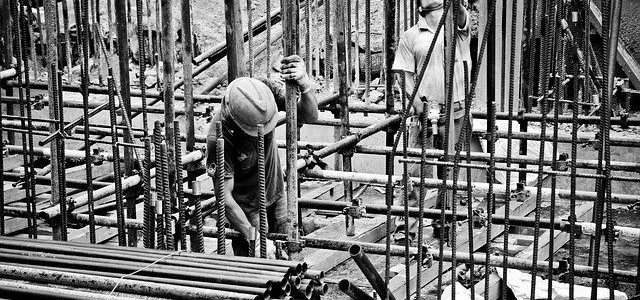 Two weeks ago, the US Department of Commerce released its long-awaited Section 232 reports on steel and aluminum. The reports presented the US Department of Commerce's findings that imports of steel mill products and of wrought and unwrought aluminum present a threat to national security and should therefore be subject to trade restrictions. Yesterday, President Trump announced that he will follow the recommendations of the report and that he will sign an order next week to impose a 25% import tariff on steel and 10% on aluminum on imports from all countries. The declared rates are even higher than those recommended by the reports.
Impacts on the Competitiveness of the US Economy and US Jobs
The proposed import tariffs won't help the US economy and US jobs. If imports of an important input product like steel and aluminum will be restricted, key US sectors like the motor vehicles sector will have to pay higher prices for steel inputs. As a result, their competitiveness will decrease and their products will become more expensive in and outside the US. There are therefore good reasons to doubt that trade barriers on steel and aluminum would help the US economy or increase the total number of jobs, let alone how well these would be remunerated.
In a recent paper on the US trade strategy and NAFTA we simulated with the GTAP CGE model the potential impacts from a 20% import tariff on steel and iron applied by the US on all steel imports (for methodological details see the annex of the paper).
One of our results was that trade protection will not help to make the US economy competitive in global markets. Following an estimated drop of 33% in US steel imports, prices for steel inputs in the US will increase. As a result, it will therefore become more expensive to construct buildings, bridges and railways in the US. In addition, the import tariffs on steel will also significantly affect US export sectors which use steel, such as motor vehicles and transport equipment or machinery and other manufacturing. For these exporting sectors, the price increase of steel inputs is estimated to be in the range from 3% to 5.5%, leading therefore to a drop in exports in these sectors between -0.6% to -3.4%.
Furthermore, the increase of prices for steel inputs would lead to a decrease of industry activity in sectors which depend on steel inputs. The six US sectors whose industry output would, according to our estimates, decrease most are metal products, other metals, machinery and equipment, transport equipment, motor vehicles and other manufacturing. The output loss of all losing industries in real terms would exceed by far the output increase in the steel sector.
Steel-using industries have also reported on the expected adverse impacts that would result from US tariffs on steel. According to a study for the Consuming Industries Trade Action Coalition (CITAC) Foundation, more Americans lost their jobs as a result of 30% safeguard tariffs on steel imposed in 2002 than the total number of people employed within the US steel sector. This article in fact estimates that the number of jobs in US steel-using industries outnumber the jobs in US steel production by 80 to 1.
Retaliatory Threats
The US economy will, however, not only be affected by its own politics, but it will also be subject to possible retaliatory measures from its trade partners. In response to Trump's announcement the EU declared yesterday that it will "bring forward in the next few days a proposal for WTO-compatible countermeasures against the US to rebalance the situation". Similarly, China, Mexico, Canada and Brazil already responded with threats to take retaliatory measures if their economic interests were affected by the new trade restrictions. Since US exports in steel are highly concentrated, retaliatory measures in the same sector by just two countries – Mexico and Canada – would affect 89% of US steel exports.
Thus, Trump's decision to take unilateral measures to protect one or two domestic industries, comes at a high price for many others. Depending on which retaliatory measures are taken by US trade partners and which industries and products will be targeted, numerous other US industries will be hurt, possibly including major US export products. If the US wants to boost its competitiveness, exports and economic growth, it would therefore be better advised to seek a common solution to global oversupply problems and close ties with important trade partners, rather than isolating itself and undermining the global trading system.
---
*Co-authors of the underlying ECIPE Policy Brief are Frank Lavin and Fredrik Erixon.