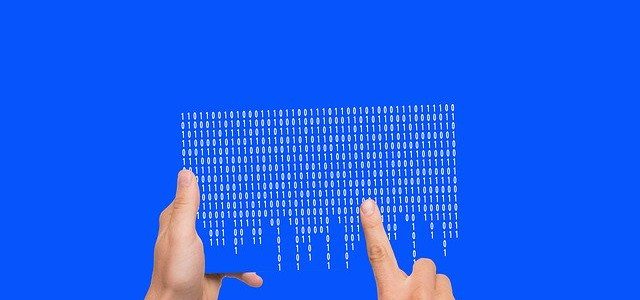 This is a summary of a discussion that took place at the ECIPE and Microsoft Seminar, on October 15th 2018 in Brussels. 
---
The growth of the digital economy has clearly benefited Europe and changed societies for the better. However, the pace of the digital transformation in the real economy is often slower than expected. Reforms in Europe to deepen the Digital Single Market (DSM) have all too often stumbled upon resistance to meaningful changes that would enable all industries to fully benefit from the opportunities offered by digital technologies. As a consequence, digitalisation has not improved the competitiveness of European industry as much as it could. The economic payoff from all investments in network infrastructure and digital capacities simply has not been good enough.
The development of a DSM remains work in progress. Now that Europe is beginning to develop policies for the next five years – what should be top on the agenda? What should be the next policy reforms to accelerate digitalisation and create more space for 5G, AI or IoT technologies, products and services?
The seminar was held to facilitate a discussion among policymakers, business representatives as well as other experts and stakeholders on what new key reforms should be on the agenda for the future work towards a DSM.
Keynote – Anne Berner, Finnish Minister for Transport and Communications
Anne Berner provided an overview of what could be achieved to develop the Digital Single Market with a focus on Finland. Compared to thirty years ago, technology nowadays is developing much faster and gives little time for businesses to adapt. The Minister is looking forward to changes including all parts of the society (businesses, government, citizens) which can benefit from those innovations.
In the next five years, EU Member States have to focus on seven key points to adapt their economy to digitalisation through:
An adequate Regulatory framework;
Education in adapting educational system to digitalisation and redefining competences;
Data by defining which data are transferable and which are not, redefining competitive advantages and by creating new business models;
Automation by creating new services around AI, for example;
Safety and Security through trust by creating new rules, new regulations and new business models;
Institutions to endorse new rules and secure that rules are implemented;
An Ethical and moral debate.
During a discussion after the keynote speech, Fredrik Erixon highlighted the role that entrepreneurship can play. Anne Berner also stressed the importance of promoting entrepreneurship at both EU and national level by developing start-ups, artificial intelligence, and adapting the job market to future digital disruptions.
Panel – Raising Europe's Digital Competitiveness
In the field of digitalisation, new opportunities are created by current sets of technologies that are rushing forward. As John Frank stated European countries have to adapt, first through new skills and new educational approach and then through cultural opportunities.
In the past 4 years, 35 new digital rights were created, 29 new proposals were initiated and 19 decisions were adopted within the EU. For Jörgen Gren, the EU achieved the first step towards a regulatory framework. However, going forward, the EU will have to face several regulatory challenges:
Evident disruption: the digital transformation is unstoppable. The EU needs to remove barriers to adapt and to be competitive;
Connectivity "gourmande": Within the EU, the need for connectivity will continue to grow. The EU will have to invest in 5G as an example of a connectivity application;
A world intermediated by platforms: Compared to the US, the EU is not at the same level with regard to intermediary platforms and industrial internet. The directive on e-commerce will have to be reshaped and upgraded to include new developments;
The need to build trust: For Jörgen Gren, trust is a must and needs to be combined with an ethics discussion. In the upcoming years, an increased reflection on ethical boundaries will emerge at EU level;
Investment: Since the 90's, the productivity gap between the US and the EU has been growing. The US invested in ICT as the EU did not. The EU needs to turn investment towards digitalisation (e.g. open data, AI, cybersecurity, etc.) and keep its data innovation chain well-funded.
Benedikt Kuttenkeuler argued that there is a need for consistency in the development of a DSM. The EU should provide clear guidance and consistency regarding the regulatory environment. As other speakers mentioned, the EU needs to foster social acceptance, attract and maintain an innovative educational system as well as adapting infrastructure to innovation such as 5G. Benedikt Kuttenkeuler is optimistic about the future of the EU regarding the formation of a DSM and stated that it is not too late for the EU to be successful.
One of the key issues will be cybersecurity and the threats that it involves. As part of DSM strategy and in order to prevent such attacks, the EU, national governments and businesses will have to act together to build trust and to produce a set of norms.
The EU is in a good path regarding its development toward digitalization. The EU already provides funding for SMEs, guidance, and regulatory frameworks which brings barriers down, enables businesses to develop towards better digitalisation, and helps to avoid cyber-attacks as well as increases resilience against them. Finally, the EU has a large number of start-ups going helping these processes.