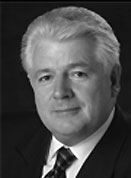 Alan Oxley is a Senior Fellow of ECIPE, the Chairman of the Australian APEC Study Centre at Monash University, and the Managing Director of ITS Global, a strategic trade, environment and communication consultancy based in Melbourne, Australia.
Before 1989 Alan Oxley was a career diplomat, representing Australia in Singapore, at the United Nations in New York and in Geneva. He was Australian Ambassador to the General Agreement in Tariffs and Trade (GATT) between 1985 and 1989 where he was the first Australian to serve as GATT Chairman and played a leading role in establishing the Cairns Group of agricultural exporters. He was a panellist on the dispute panel for the landmark trade and environment tuna dolphin case.
Alan established his current consultancy in 1989. It provides technical advice to governments and business on trade and trade-related issues. It has worked in most East Asian developing economies, as well as Africa on WTO issues, including accession, and for major corporations. In Australia, ITS Global has managed a number of aid programs for the Australian Government and advised business on policy issues in FTAs with the United States and China.
Alan has worked on globalization questions issues and trade and environment and is specialist on international environmental issues such as climate change, GMOs and genetic resources.
Alan is a regular commentator in international media, particularly in Asia Pacific. He hosts of the Asia Pacific page of TCSDaily, a Washington pro-market public policy website and is Chairman of World Growth, a free market NGO based in Washington DC.
Since 1996 he has been the Chairman of the Australian APEC Study Centre at Monash University and has designed and delivered graduate courses in international trade. He has published papers on a wide variety of international environmental and trade issues.
Alan Oxley graduated from Monash University in 1970 with a Bachelor of Arts with Honours majoring in Politics and Asian History.