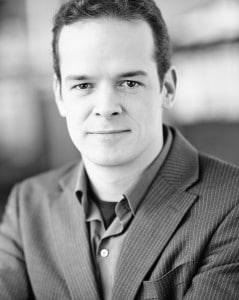 David Kleimann is a Research Associate at the European Centre for International Political Economy (ECIPE), a Doctoral Researcher at the Law Department of the European University Institute (EUI) in Florence, and a Research Associate at the Law Faculty of the University of Passau. His main expertise and research interest within the area of international trade law and policy is the substantive coverage of the most recent generation of preferential trade agreements (PTA) and regional economic integration in East Asia in particular. Moreover, he has a keen interest in the policy implications of European Parliament's empowerment on trade policy matters following the entry into force of the Lisbon Treaty.
In the past, David has worked as a Consultant on services trade issues for the EU-China Trade Project. As a consultant for the World Bank's International Trade Department he analyzed the implementation of regional trade agreements in developing countries. In 2009/10, he coordinated the trade policy project of the Brussels branch of the German Marshall Fund of the United States. David has presented his research at various fora of high academic renown, such as the 2012 and 2016 biennial conferences of the Society of International Economic Law and the Council for European Studies. His work has been published, among others, by the Journal of World Trade, Cambridge University Press, and the European University Institute. He has organized various expert panel discussions and conferences on international economic law and policy issues, which frequently featured speakers from the highest political and academic level, including then WTO Director General Pascal Lamy, former EU Trade Commissioner Karel De Gucht, U.S. Trade Representative Ron Kirk, and the former Chairman of the International Trade Committee of the European Parliament, Vital Moreira.
David was educated in law, economics, and political science at Erfurt University and was later awarded a 1st of Class Master's degree in international trade law and economics by the World Trade Institute (WTI) in Berne. Following his graduation, he completed traineeships at the Directorate General for Trade (DG TRADE) of the European Commission, the Agriculture Division of the World Trade Organization, and the South Centre.
In June 2013, David ran the northernmost Marathon in the world on the Arctic island of Svalbard, Norway.
Book or Paper

in: David Kleimann (ed.), EU Preferential Trade Agreements: Commerce, Foreign Policy, and Development Aspects, Ebook, EUI Global Governance...
View all
Speech or Presentation

Ever-Closer in Brussels, Ever-Closer in the World? EU External Action after the Treaty of Lisbon, Florence, January 22,...

Speech or Presentation

GMF panel discussion on 'Korea and Europe: At the Crossroads', Brussels, October 20,...

Speech or Presentation

EU Economic Relations' seminar organized by the Permanent Mission of Canada to the EU for Canadian International Business Law students,...

Speech or Presentation

WTO Appellate Body Research Series, Geneva, February 28,...
View all